What's driving the NZD?
By Giles Coghlan, Chief Currency Analyst at HYCM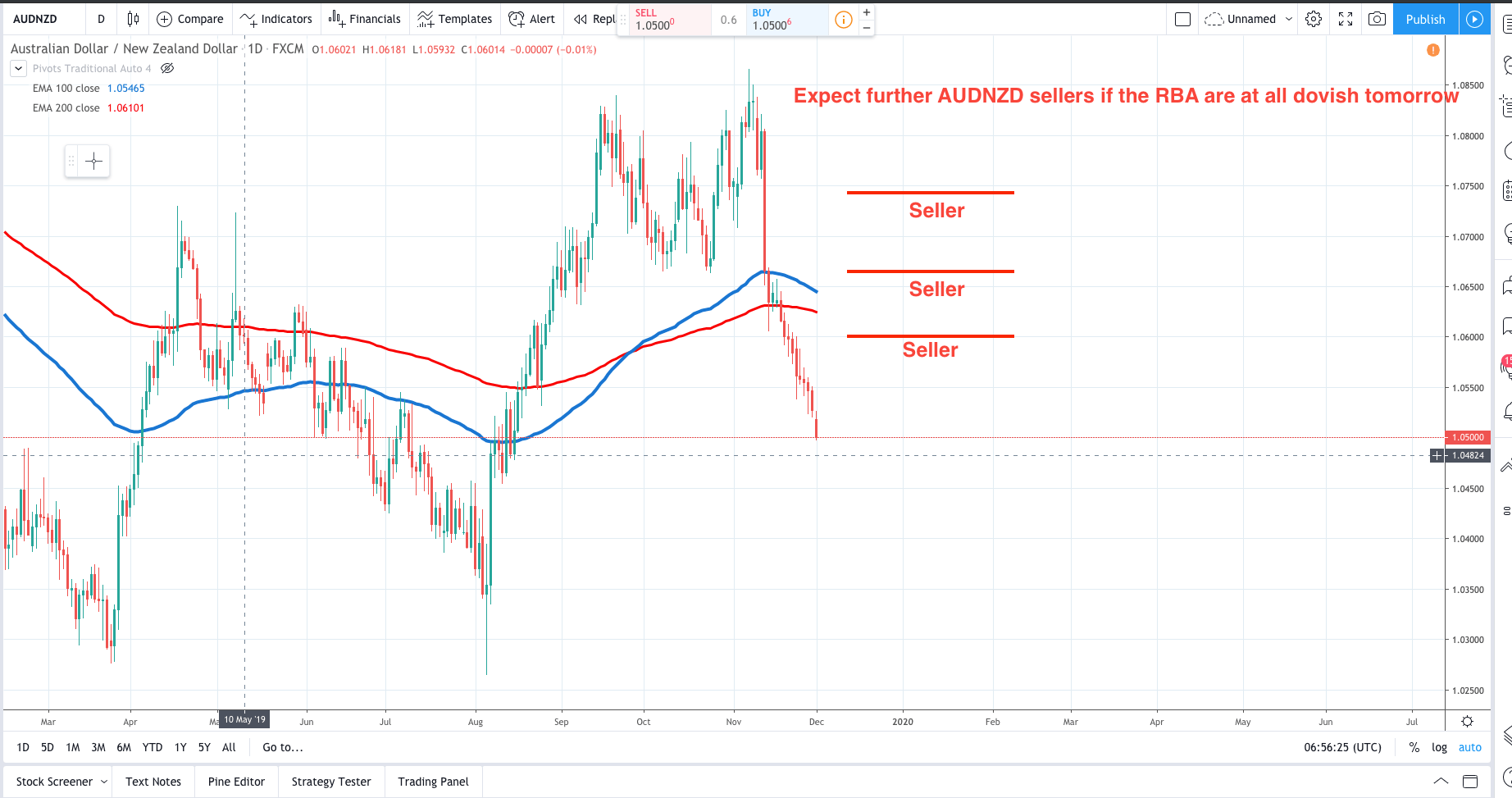 In early August this year the RBNZ cut interest rates by a surprise 50bps at their rate meeting. Governor Orr was very bearish in his language at the press conference and he didn't rule out the RBNZ needing to take further action. He saw negative interest rates as an option and even the prospect of QE. So, in November the RBNZ was expected to cut interest rates further from 1.00% to 0.75%. This did not happen and the RBNZ surprised markets again, but this time by staying on hold. The RBNZ is now in a wait and see mode. Furthermore, latest NZD business confidence data has been supportive for the NZD showing a firm recovery from latest lows. Goldman Sachs consider the NZD to be one of the biggest beneficiaries from Yuan appreciation on a US-China trade deal signing and tariff rollback.GS's economists are anticipating a moderate recovery in the NZD economy through 2020, so there could be some support for NZD and more downside in AUDNZD as the two central banks diverge in their outlooks.

Learn more about HYCM

Monday, 02 Dec, 2019 / 3:29
Source : https://www.fxstreet.com/analysis/whats-driving-the-aud-and-a-case-for-nzd-strength-against-the-aud-201912020751

USD/JPY Choppy Session Continues - Brace for a Breakout! 
During Thursday's European trading session, the USD/JPY currency pair [...]

AUD/USD Flashing Green Near 0.70 Marks - Mixed Trading Sentiment! 
Today in the early European trading session, the AUD/USD currency pair flashed [...]

Watch our daily market analysis video by Marco Tosoni, our FХ Strategist [...]