Technical analyse Dec 15th Translated by Wordwide FX Financial Translations
Wordwide FX Financial Translations invites all Chinese speakers to read technical analyses by expert analyst Greg Michalowski, chief of education at ForexLive, in their own language. Our expert team provide perfect translations with native terminology, so that Chinese speakers all over the world can enjoy Greg's in-depth analysis of the most relevant currency pairs.
澳元美元"门柱"间交易。澳联储发布会议纪要
200小时移动均线受阻。重回100小时均线
澳元美元今天走高,但在200小时移动均线(下图绿色线)和上周高点(0.72668)以来下跌趋势61.8%的回撤线受阻。此后下滑,但守住100小时移动均线支撑(下图蓝色线,目前在0.72341)。200移动均线和100移动均线共同界定"门柱"交易。观望突破动力。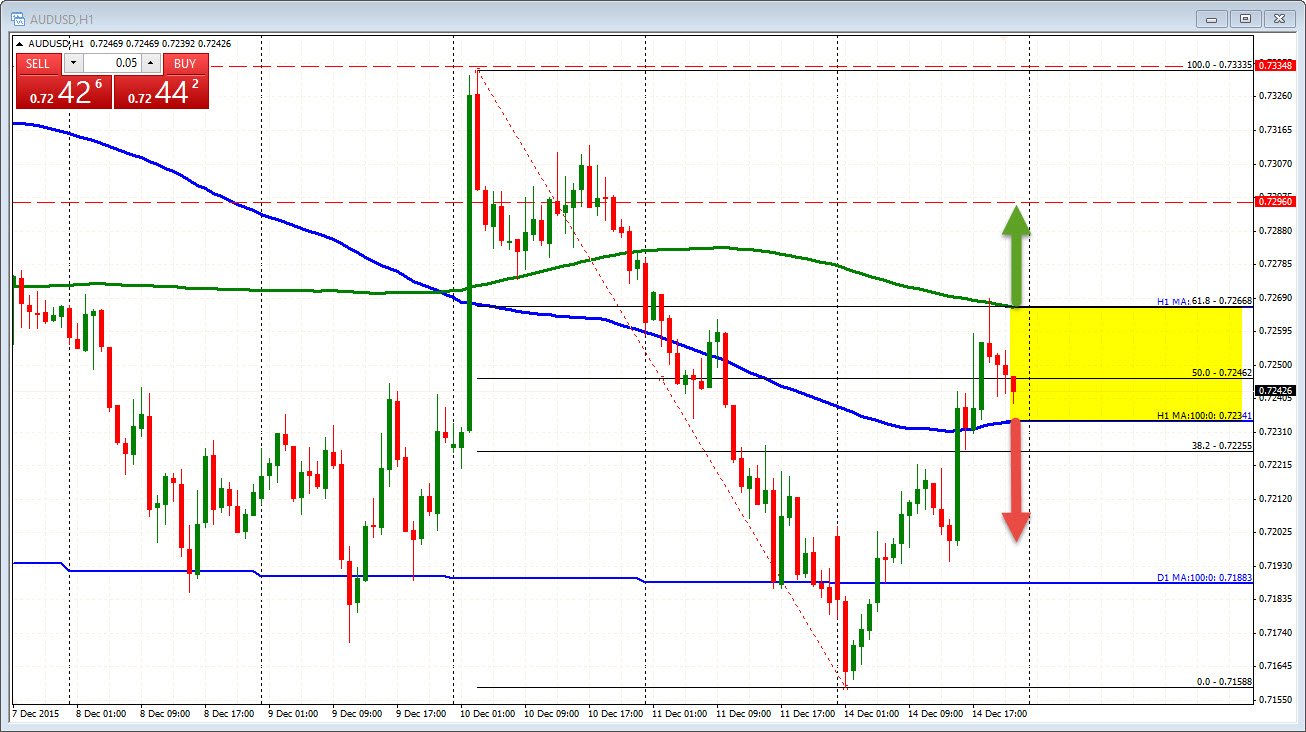 日图显示,价格在另一个关键位置开始显现跌势。具体而言,100天均线(下图蓝色线)0.7188可能在新交易日成为阻力。周五,价格在12月份首次收在此均线下方,但尽管今天低点下移(事实上,是10月23日以来的最低),动力并未维持,此后反弹。显示买方可能在下方买进。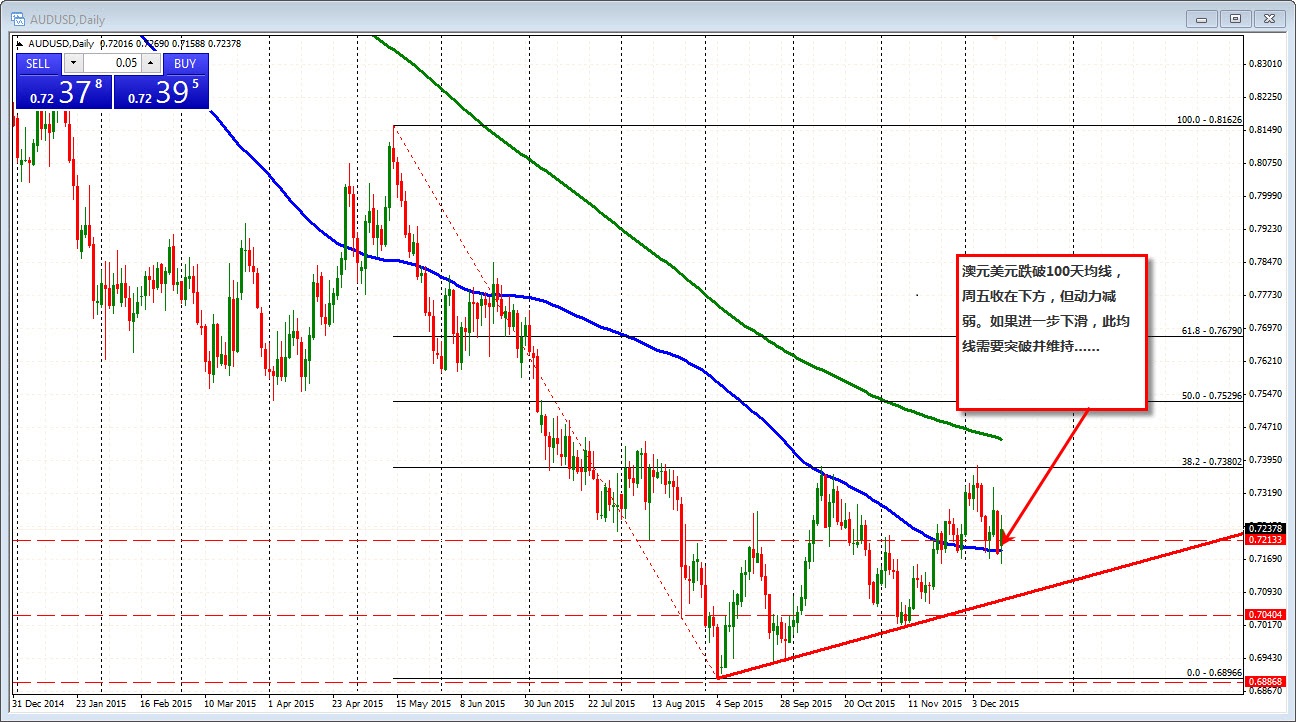 进入亚太时段,澳大利亚将有部分消息。具体来说,公布货币政策会议纪要(点此参考Eamonn的预览)和3季度环比楼价指数(估计2.1%,低于2季度的4.7%)以及新车销售数据。
本周同样值得注意的是,澳联储行行长斯蒂文斯将接受澳大利亚《金融报》采访(参考Eamonn上周的文章)。 过去三年他曾经接受采访并提出深度观点。因此值得留意。
Tuesday, 15 Dec, 2015 / 1:49
Source : http://www.wordwidefx.com/

Increased risk appetite weakens the U.S. Dollar, boosts stocks
The economic figures published yesterday in the U.S. are another factor [...]

Yields plunge, defy logic, after blowout data, but dollar steadies
US economy firing on all cylinders as data keeps getting [...]

ING believes EUR/USD will break 1.20, and you?
What is moving the markets these days? What are the main drivers of currency [...]