NetTradeX 1.8.0 for Android - new version of trading terminal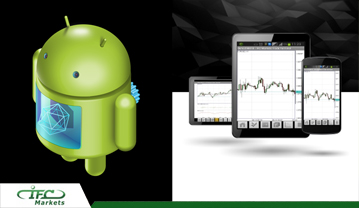 New version of NetTradeX 1.8.0 trading terminal for Android has become available.
Principal changes:


added support of coloured chart schemes (currently only 5 coloured schemes are available);
to existing languages (English, Spanish, Russian, Japanese) the new languages have been added: Chinese, Chinese traditional, Vietnamese, Turkish, Portugese, French;
added option to choose account currency while opening a new demo-account;
added support of screens with higher resolution.


Update trading terminal up to new NetTradex 1.8.0 version via Google Play.
Wednesday, 02 Nov, 2016 / 12:14
Source : http://www.ifcmarkets.com/en/company-news/nettradex-new-version-8-1-0

Increased risk appetite weakens the U.S. Dollar, boosts stocks
The economic figures published yesterday in the U.S. are another factor [...]

Yields plunge, defy logic, after blowout data, but dollar steadies
US economy firing on all cylinders as data keeps getting [...]

ING believes EUR/USD will break 1.20, and you?
What is moving the markets these days? What are the main drivers of currency [...]