FX COT Update: Sterling Shorts Reduce Further
This data references the period ending Tuesday, November 1st.

EURUSD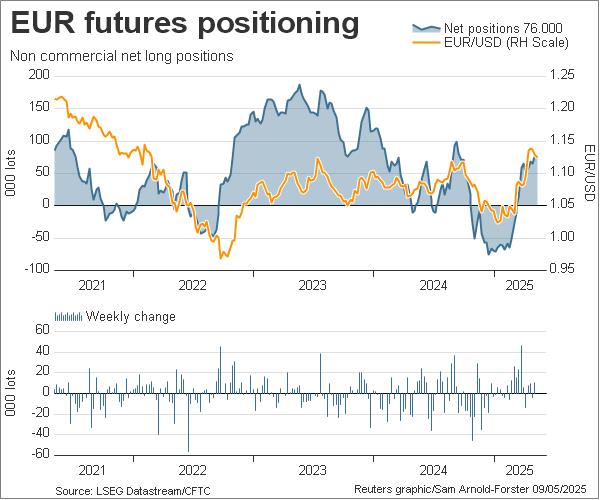 Non-Commercials increased their net short positions in the Euro last week selling a further 13.5k contracts to take the total position to -137k contracts. The Euro has come under steady selling pressure recently despite better EuroZone economic data. Expectations for an extension to QE to be announced in December, alongside a stronger US Dollar over much of the last month have cast a shadow over the single currency.

A lighter data schedule for the EuroZone this week will leave markets focused on the US elections as the main driver of price action. The US Dollar has strengthened again following confirmation by the FBI that they stand by their original judgement of not pressing Charges against Hilary Clinton following an investigation into her use of a private server for Government emails.

GBPUSD



Non-Commercials reduced their net short positions in Sterling last week buying 1k contracts to take the total position to -83k contracts. Despite remaining still near record levels, short positions continue to be unwound in Sterling. The UK High Court ruled last week that the Government cannot legally trigger Article 50 without gaining parliamentary approval. Sterling rallied in response as investors took this as a sign that the UK will be able to avoid a "Hard Brexit" and potentially retain Single Market access.

At their November meeting, the Bank of England departed from previous guidance and opted to keep rates on hold. Alongside the decision the bank also revised higher their inflation forecasts and noted that going forward they will have a neutral bias regarding policy.

USDJPY


Non-Commercials reduced their net long positions in the Japanese Yen last week selling 1k contracts to take the total position to 43k contracts. Positioning in the Japanese currency has fluctuated as markets struggle with a lack of clear directional drivers. Safe haven demand linked to any surge in support for Donald Trump. The Bank of Japan minutes show that policymakers were in disagreement about whether the bank's QE program would fuel expectations of future price increases. Continued divisions within the BOJ increases investors skepticism about the ability of the bank to effectively combat deflation in the country.

USDCHF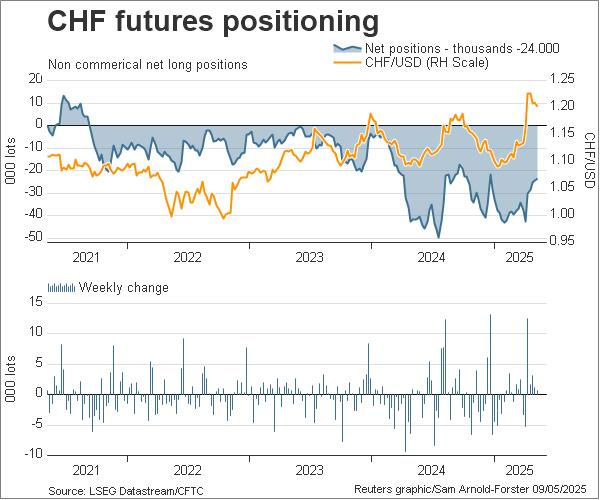 Non-Commercials increased their net short positions in the Swiss Franc last week selling a further 1k contracts to take the total position to -20k contracts. The Swiss Franc has been particularly active in recent weeks on fluctuating safe haven demand linked to developments with the US Elections. Switzerland's current account surplus and strong budget position make it a typical favourite during times on market uncertainty despite continued efforts by the SNB to devalue the currency.

AUDUSD



Non-Commercials increased their net long positions in the Australian Dollar last week buying a further 9k contracts to take the total position to 41k contracts. The Aussie has been in steady demand recently benefiting from better China data and a generally more positive risk environment, despite the risk of trading last week due to a recovery in support for Donald Trump. The RBA kept rates on hold at their recent meeting citing diminished risk from China though are still watchful over domestic jobs and housing conditions. The bank noted that they are comfortable with the current AUD level, prompting an unwinding of market easing expectations though did note that a higher AUD would complicate the outlook.

USDCAD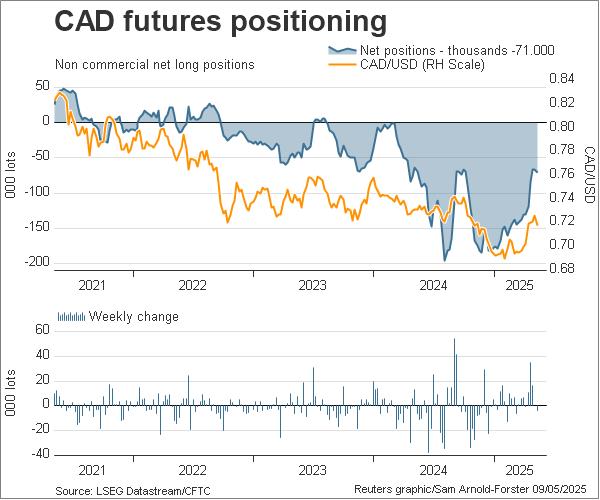 Non-Commercials increased their net short positions in the Canadian Dollar last week selling a further 3k contracts to take the total position to -16k contracts. Positioning in the Canadian Dollar remains choppy as markets respond to developments with the proposed OPEC deal. Oil prices have come under pressure again recently as skepticism grows regarding the likelihood of the deal going through.
Monday, 07 Nov, 2016 / 2:47

GBP/USD Breakout of Symmetric Triangle Pattern - What's Next? 
During European Trading Session, the GBP/USD currency pair successfully [...]

USD/JPY Consolidates in Narrow Range - Trades Brace for a Breakout! 
The USD/JPY failed to extend its previous session bullish moves and witnessed [...]

AUD/USD Heading North - Can Double Top Provide Resistance?
The AUD/USD pair closed at 0.71608 after placing a high of 0.71669 and a low [...]