Dave Evans Review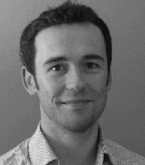 N/A
Description:
Dave Evans is a market analyst and an editor of financial publications. His commentary has appeared in various publications from City AM to the Dow Jones newswire. His background is in psychology and previously practiced as a psychotherapist. He believes that, just as individuals can show mental bias when it comes to money, financial markets can also show a similar bias in certain trading scenarios.


In his daily market report, Dave provides a fundamental, political and technical analysis of the forex markets, whilst also taking a primarily quantitative approach to trading stock markets.
Contact us directly
Contact us directly for further inquiries about our products and services.