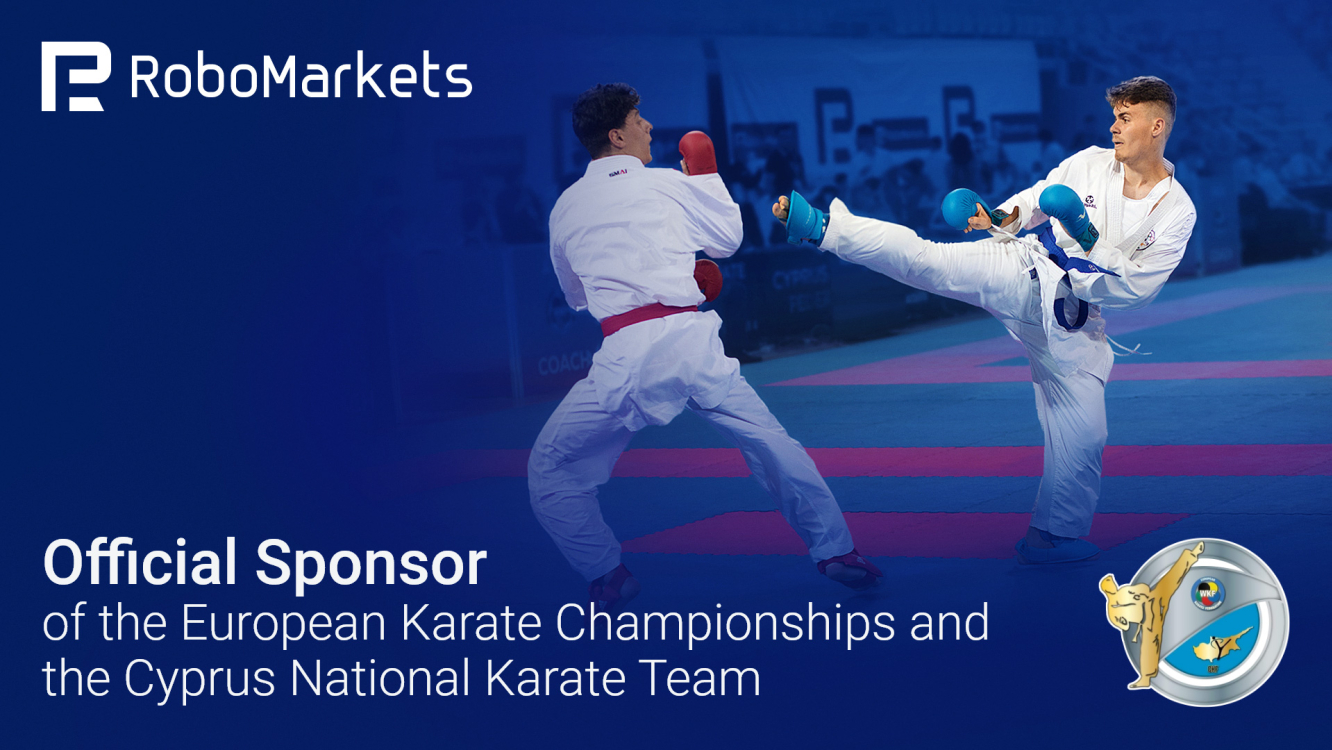 European licensed broker RoboMarkets is an official sponsor of the Cyprus National Karate Team and the European Karate Championships 2023 that will be held in Larnaca, Cyprus from 3 to 5 February.
RoboMarkets is an official spоnsor of the European Karate Championships 2023. This is the third time that the event is hosted in Cyprus, where it was previоusly held in 2001 and 2016. Last year, 1,000 athletes participаted in the champiоnship from 47 countries. This year, even more participants are expected to join from 52 countries in the three age groups (Cadet, Junior & U21).
Dates: 3 to 5 February 2023
Venue: Kition Athletic Centre, Larnaca, Cyprus
Official website: https://www.wkf.net/news-center-new/2023-ekf-cadet-junior-u21-championships/2074
RoboMarkets also sponsors the National Karate Team of Cyprus, which will also be fighting for the status of the best of the best at the European Karate Championships 2023. The Company supports sports players who continuously go forward by improving their skills, and reaching their goals. During these days hundreds of young athletes from all over Europe will be coming to Cyprus to participate in one of the most important events for youngsters.
Earlier in 2022, RoboMarkets announced the beginning of its cooperation with the Cyprus Karate Federation.