By RoboForex Analytical Department

On Monday, a Brent barrel is declining to 85.50 USD.

At the end of last week, crude oil prices grew by almost 2%. This was the market reaction to the decision of the Russian Federation to cut down on oil mining by 0.5 million barrel a day starting March 2023. Decreased production volumes might balance out the supply/demand ratio and will let suppliers wait for the recovery of the Chinese economy without extra emotions.

At the same time, the growth of the USD holds back too obvious growth of oil prices.

Drilling activity in the US has increased. According to Baker Hughes, over a week the number of oil drilling rigs grew by 10 facilities to 609 drilling rigs.

On H4, a wave of growth to 87.60 is continuing. After this level is reached, a correction to the low of 83.30 should become possible, followed by growth to 92.10. The goal is local. Technically, this scenario is confirmed by the MACD. Its signal line is headed strictly upwards to new highs.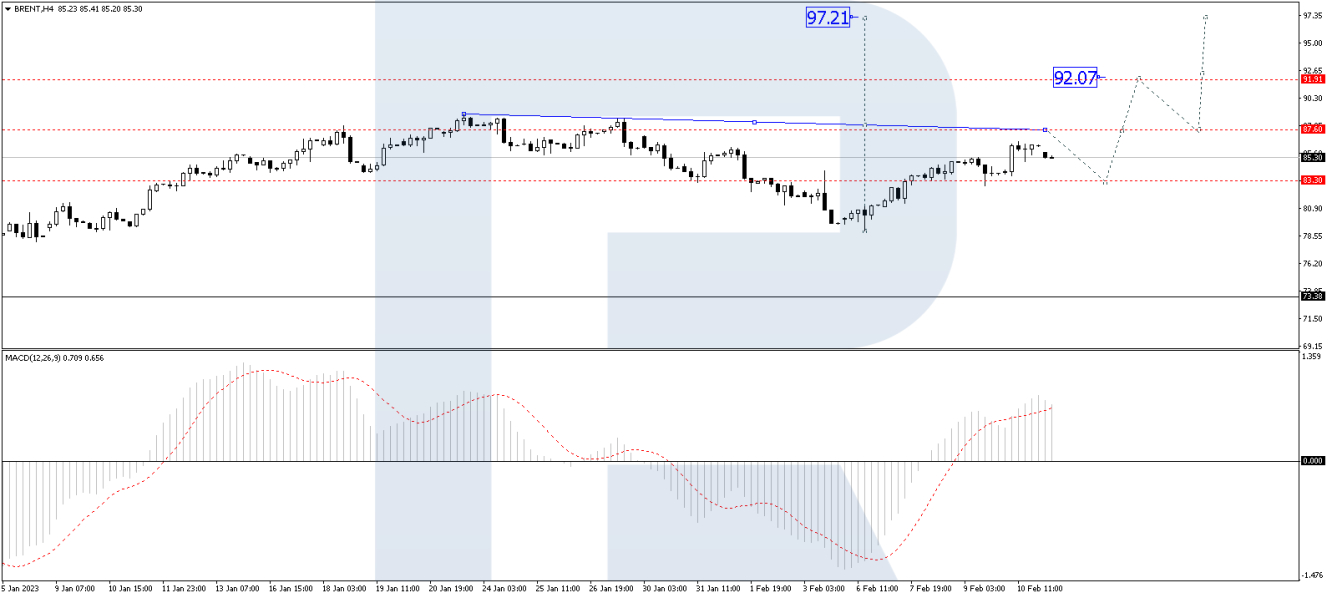 On H1, Brent keeps developing the fifth structure of growth to 87.60. After this level is reached, a decline to 82.54 should follow (a test from above), and next – growth to 88.00. Technically, this scenario is confirmed by the Stochastic oscillator. Its signal line is under 20, getting ready to start growing. It should reach 50, break through it and even reach 80.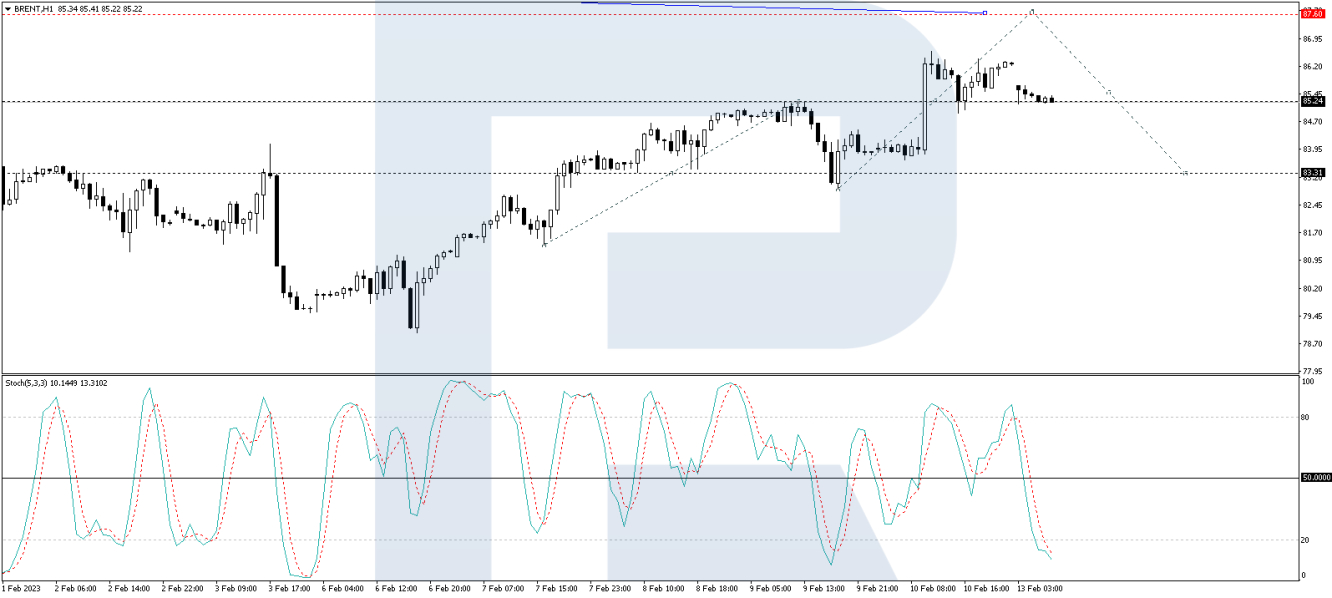 Disclaimer
Any forecasts contained herein are based on the author's particular opinion. This analysis may not be treated as trading advice. RoboForex bears no responsibility for trading results based on trading recommendations and reviews contained herein.