By Giles Coghlan, Chief Currency Analyst at HYCM

All about the December 12 election

The GBP is being moved around on the upcoming UK general election due to take place on December 12. The GBP is being bought on the anticipation of a Conservative victory. The reason this is good news for the GBP is that a Conservative majority means that Prime Minister's Boris Johnson Brexit Withdrawal Agreement Bill (WAB) Is much more likely to be voted through. A Conservative majority will in fact, pretty much guarantee it passes through the House of Parliament and is enacted into British Law. Take a look at the chart below for a snapshot of the latest polls.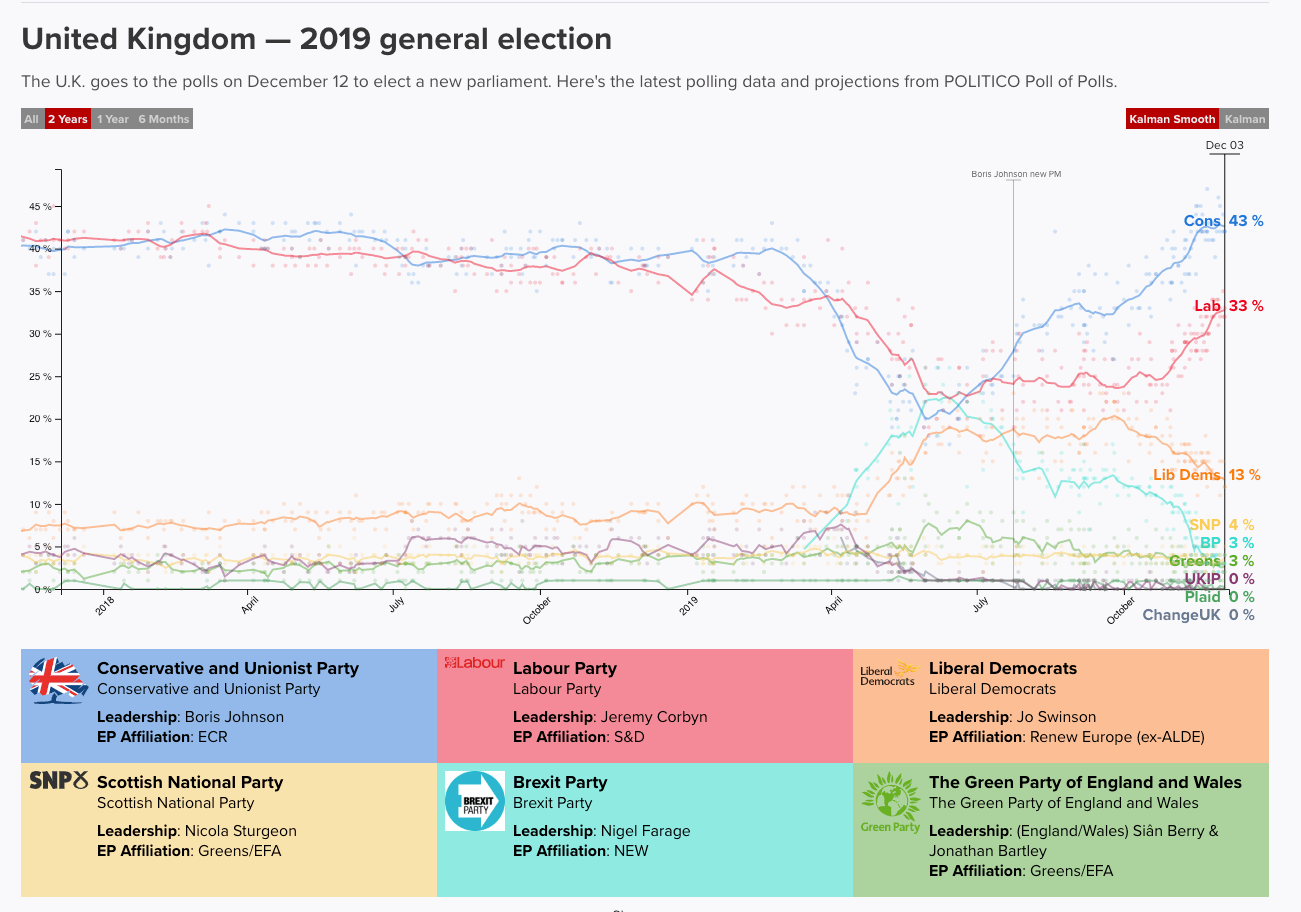 The potential for a buy the rumour sell the fact trade

A Conservative victory is being priced into the GBP and there is a potential for a 'buy the rumour' sell the fact type of trade setting up on the GBP. GBPUSD is up above 1.31000 and making its way up to key weekly resistance at the 200EMA around 1.3350. If the conservatives do win a majority it is quite possible that the GBPUSD pair spikes up and then sells off in the immediate aftermath of a Conservative election.

What happens to the GBP after the UK election?

Let's, for the sake of argument, assume that the Conservative party do win the election. What then for the GBP in the medium term? ( we may well see a buy-the rumour- sell the fact response in the short term). Well, from there I am expecting further uncertainty around the ongoing relationship between Britain and the EU. Furthermore, the institute for Fiscal studies said that neither the Conservatives or Labour parties have a credible fiscal plan. The Institute warn that higher taxes are ahead than either party has indicated. Therefore, there very well may be more downside in the GBPUSD for the medium term.