By Giles Coghlan, Chief Currency Analyst at HYCM

In the IMF World Economic Projection charts from October 15, 2019, US growth was cut to 2.4% (previously 2.6%) and the 2020's projections were cut to 2.1% (previously 2.3%). China's 2019 growth forecast was reduced to 6.1% (previously 6.2%) and 2020's figures were cut to 5.8% (previously 6.0%). US and China are the top two world economies with the US providing around 23.6% of the world's GDP and China about 15.5%. That means that nearly 40% of the world's GDP comes from just these two economies.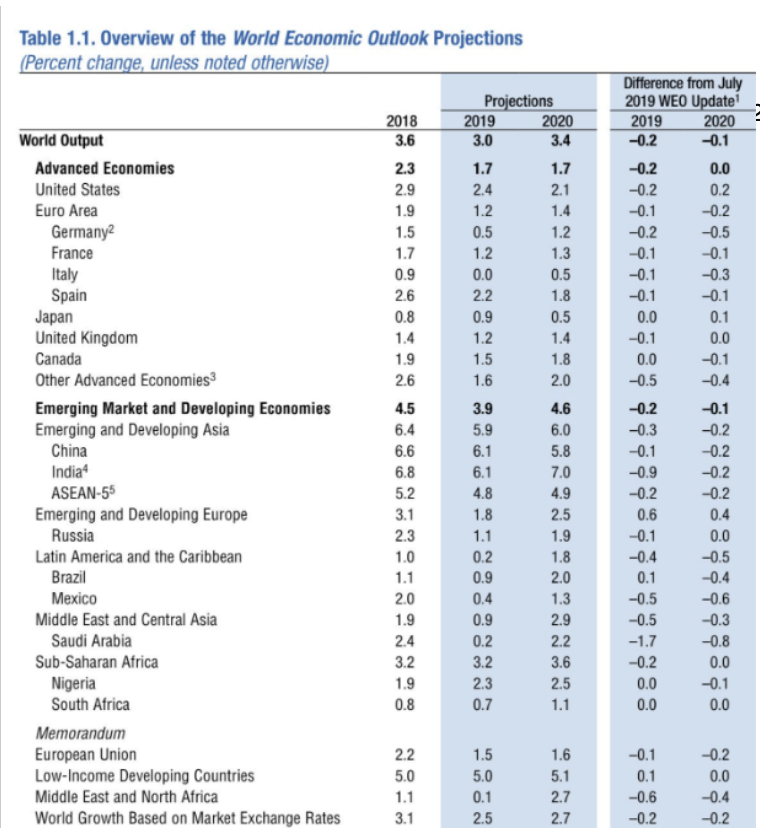 Furthermore, if you look at the IMF chart below on the % share of the global economy you can see that the 173 countries outside of the top 20 countries only make up 21.2% of the world's GDP. So, the US and China set the growth pattern for the whole world.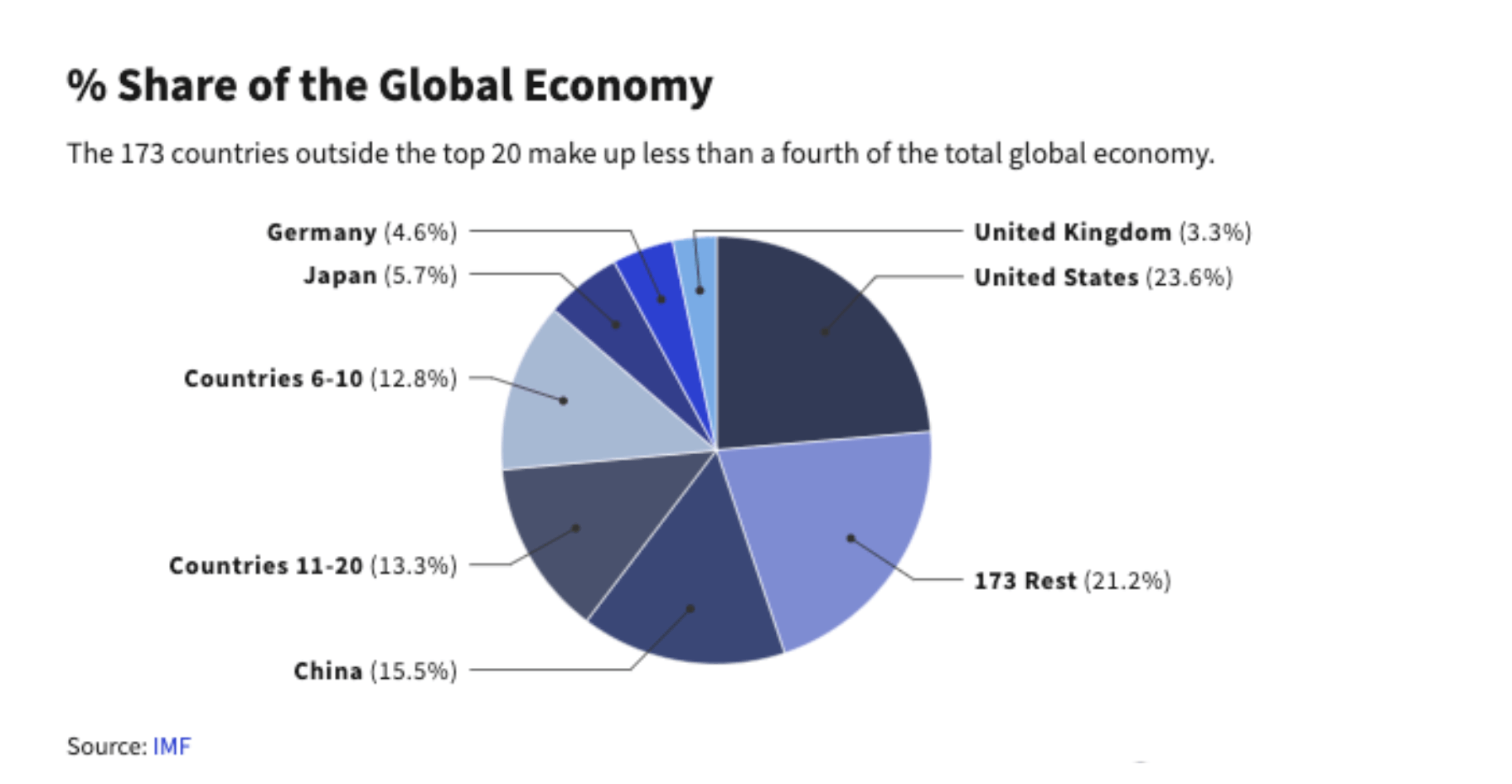 The IMF sees no improvement in growth in the China, US, Eurozone or Japan for the next 5 years. The reason for this slowing growth is because tariffs have risen and are costing the world economies The IMF has cautioned that more downgrades are likely on the way in the future.

Recent green shoots in the US-China trade war

Over the weekend we saw China's exports fall again for the fourth straight fall in a row. But imports rose – +0.3% vs -1.4%, Imports into china are a great world-leading indicator of growth because these imports tend to be raw materials. The import data is, in turn, a leading indicator for Chinese PMI's. Rising imports = Rising PMI's (Chinese PMI data, both private and public readings were higher, so potential good signs which do reflect the increased optimism there has been) . The increase in imports small, but potentially significant. These small green shoots have been fueled by the generally increased optimism there has been in the last 6 weeks or so on a US-China deal being signed.

Will the green shoots blossom?

Keen focus is now on President Trump and whether he will dial back the scheduled December 15 tariffs. The market has shown little reaction to the developments in the impeachment of Trump (House speaker Nancy Pelosi directed the House Judiciary Committee to draft articles of impeachment against the President after hearing about the admin's conduct regarding foreign policy in Ukraine). The lack of reaction here is most likely due to the Republican-controlled being seen as unlikely to convict Trump.

The key takeaway from this piece is that it is impossible to stress enough the impact of the US-China trade baron on the whole global economy. 2020's key themes will be set and made by the outcome of the US-China trade deal, or lack of it, and the November 2020 Presidential elections. If we get a breakdown in trade talks expect a strong sell-off in AUDJPY.

Learn more about HYCM