By Giles Coghlan, Chief Currency Analyst at HYCM

US tariffs weigh on global growth forecasts

In the IMF World Economic Projection charts from October 15 this year from the IMF see no improvement in growth in the China, US, Eurozone or Japan for the next 5 years. The reason for this slowing growth is because Us-China tariffs have risen and are costing the world economy. The IMF also cautioned that more downgrades are likely on the way in the future.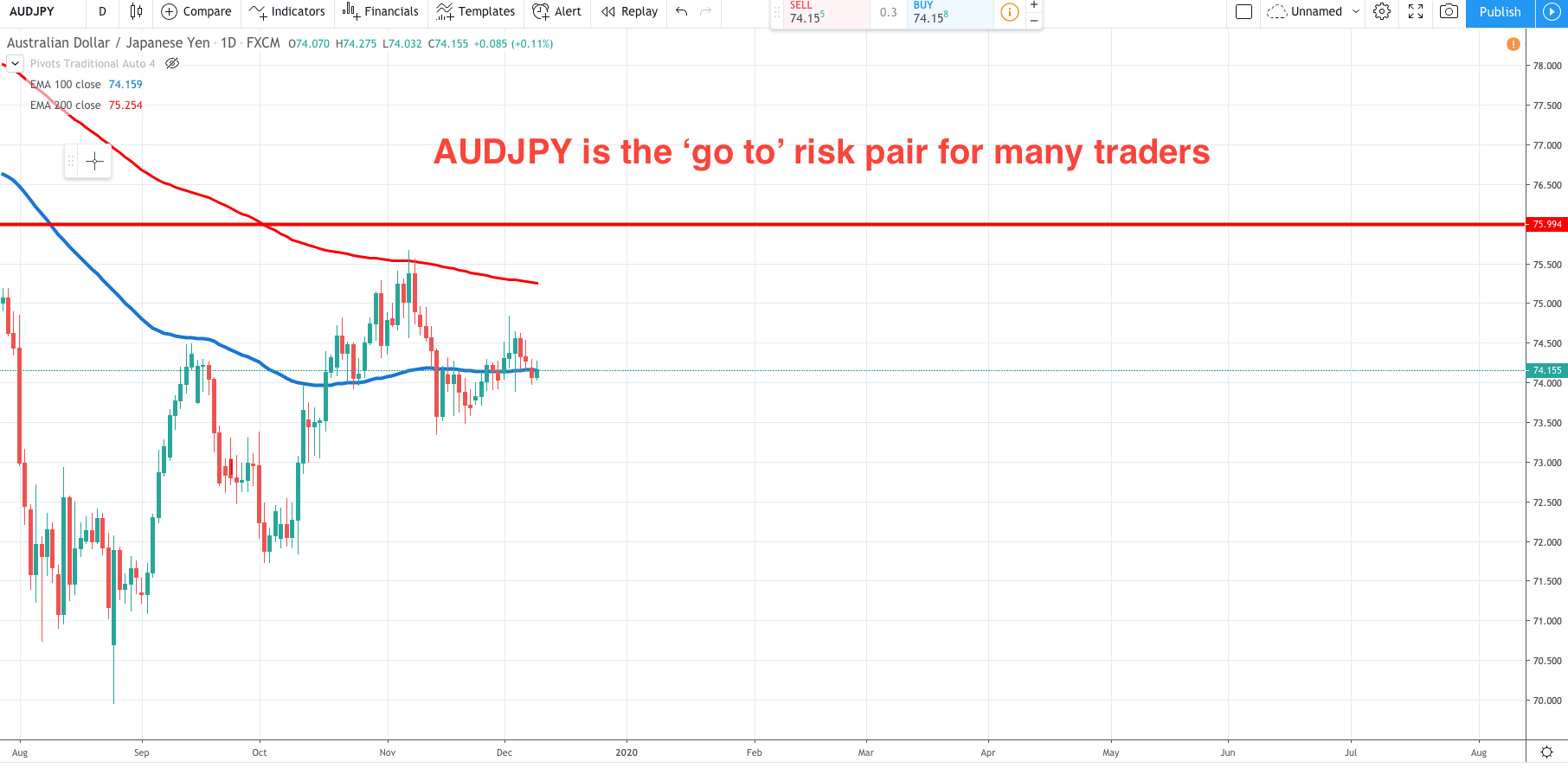 How the US-China trade war drags on growth

US growth was cut to 2.4% (previously 2.6%) and the 2020's projections were cut to 2.1% (previously 2.3%). China's 2019 growth forecast was reduced to 6.1% (previously 6.2%) and 2020's figures were cut to 5.8% (previously 6.0%).

US and China are the top two world economies with the US providing around 23.6% of the world's GDP and China about 15.5%. That means that nearly 40% of the world's GDP comes from just these two economies. US and China set the growth pattern for the whole world. If the US and China do not sign a phase one deal then those projected slowdowns will start to be felt throughout the world.

So going forward into year-end be aware of possible risk plays as this is likely to set the market tone over the rest of December. In particular note that the tariff clock is ticking down to the December 15 new tariff date. Markets will be very sensitive to potential trade deals or any notices that from the US administration that tariffs will be increased. Yesterday there have been conflicting reports from an unnamed source that US December 15th tariffs were going ahead and Chinese reports that although a US-China deal was not expected this week the new tariffs are not expected. Remember the risk tone playbook:

- Risk on sentiment: AUD, NZD, CAD strength and JPY, CHF weakness
- Risk off sentiment: JPY, CHF, gold strength and AUD, NZD, CAD, oil weakness
- AUDJPY is often a go to pair for traders playing the global risk tone.

Learn more about HYCM