by Giles Coghlan, Chief Currency Analyst at HYCM

What to watch for

Inflation in the eurozone is currently remaining under the ECB's target of 2.0% at 1.3%. At their last meeting in December, the ECB affirmed that they expect the key ECB interest rates to remain at their present levels, or lower, until it has seen inflation move up to a level sufficiently close to 2%.

In the statement that accompanied December's rate statement, President Lagarde stated that incoming data is pointing to lower levels of inflation pressure and that growth risks are tilted to the downside. In particular Germany's manufacturing contraction, as a fall out to phase 1 China trade deal, has been an ongoing concern for the eurozone.

The new President Christine Lagarde has also echoed the previous President's call for fiscal stimulus. One thing to watch in the statement today is whether that call for fiscal stimulus is repeated. Fiscal stimulus is a stimulus that comes from a Gov't rather than monetary stimulus/policy which comes from a central bank. With the ongoing debate about whether negative interest rates work well for an economy, the focus of the central banks that have low-interest rates and are easing is for fiscal stimulus to stimulate growth. If there is a hint of fiscal stimulus to come this will be EUR positive. Obviously, be aware and ready for a change of interest rates as a cut would result in EUR sellers and an increase in interest rates would result in EUR buyers.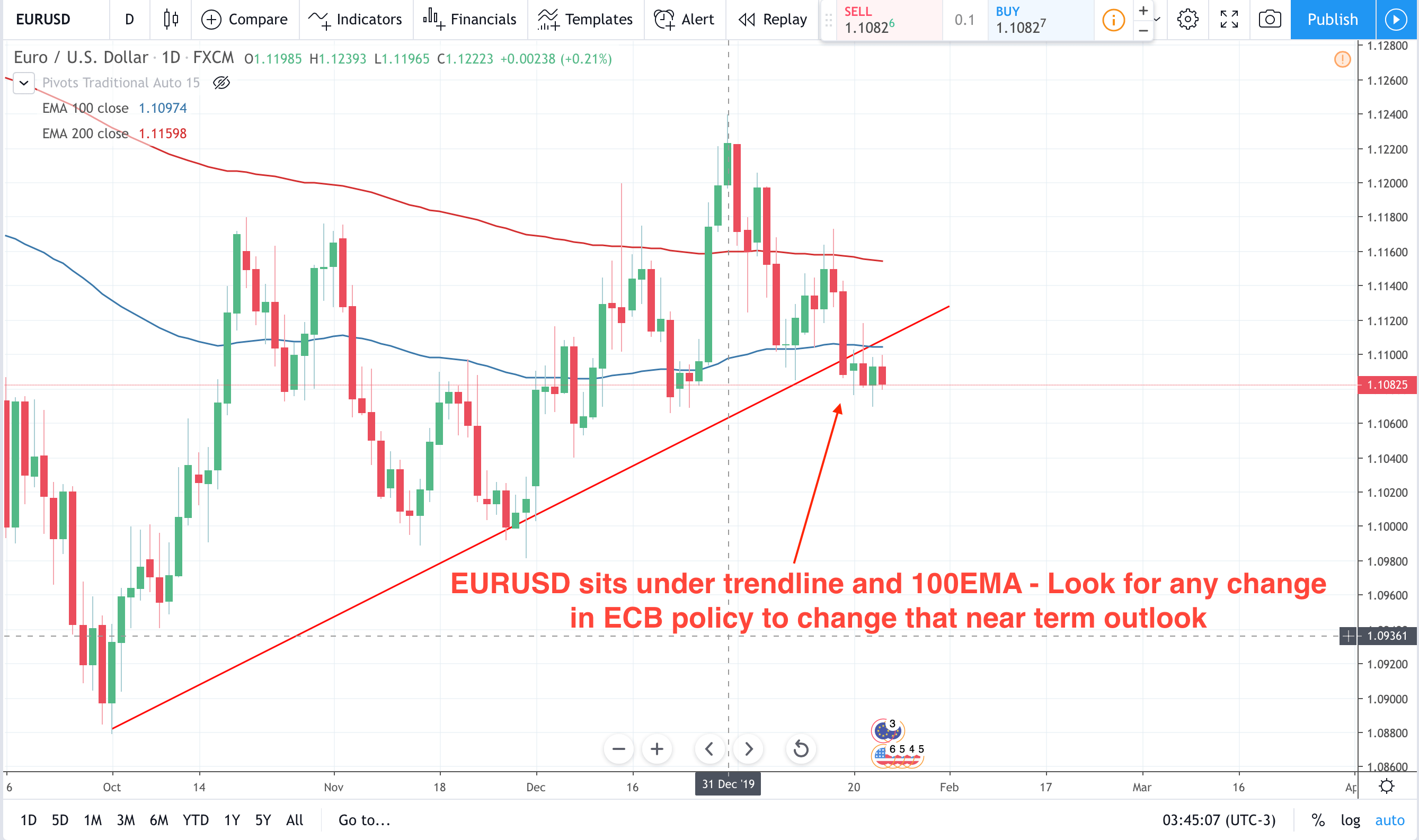 However, no change is expected for today's rate meeting, but the statement and press conference will be closely eyed for clues on the ECB's next step. Don't forget the press conference which is 45 minutes after the initial rate statement at 13:30. Whenever there is a rate statement and a press conference always remember that the event is never 'over' until the press conference has finished.

Learn more about HYCM