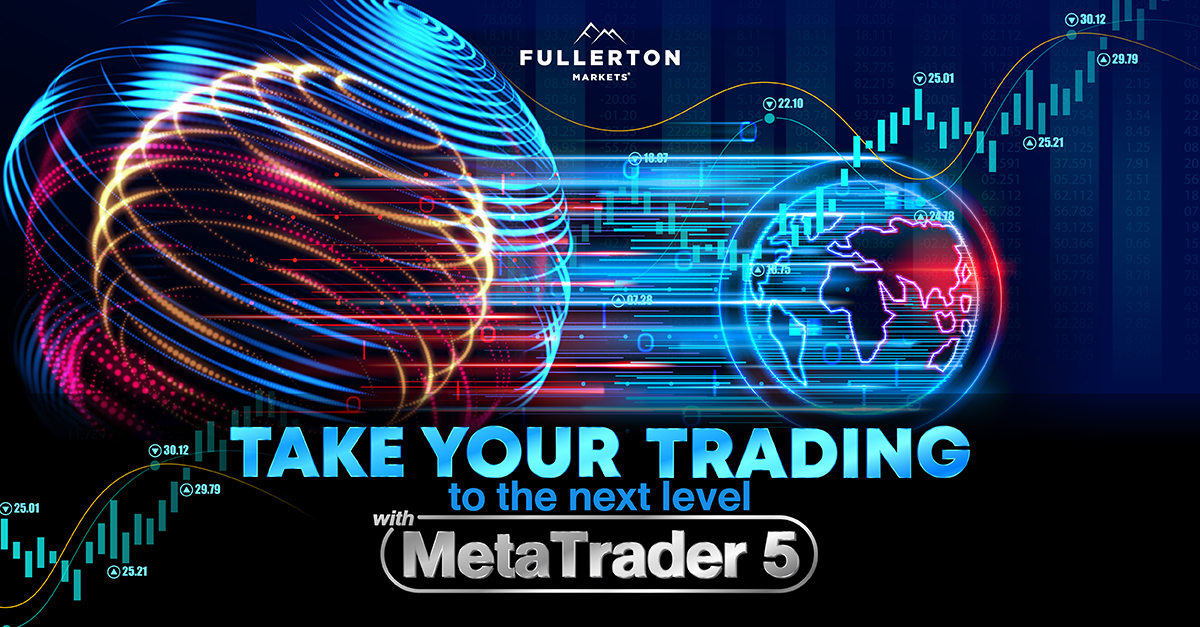 Fullerton Markets now offers its global clients more trading flexibility and additional trading functionalities with the recent launch of its MetaTrader 5 (MT5) trading platform. Accessible via Fullerton Suite, newly opened MT5 trading accounts will provide the brokerage's traders the opportunity to explore, adapt to, and earn from what is likely to become the trading platform of choice in the future.
Fullerton Markets' MT5 will be offered alongside its MT4 trading platform, so clients can continue to trade on the more familiar platform while learning to navigate the newer MT5 and leverage its faster processing times and wider range of tools and indicators to execute more profitable trades. For existing clients, the installation and download of the more updated MT5 software can be done quickly, with just a few clicks on Fullerton Suite.
CEO of Fullerton Markets, Mario Singh, said: "The goal is to continually enhance the trading experience of our clients. With the MT5 platform, traders will have full access to features and tools that allow for comprehensive charting, convenient fundamental and technical analysis, and better control of their trading activity, among others. Given MT5's newer technology, we can only expect improved sustainability of the platform, a key advantage that it has over its older counterpart. Most certainly, with the new and improved resources available on our MT5 platform, the trading possibilities for our clients will be vastly multiplied."
Key features on Fullerton Markets' MT5 platform include 21 timeframes (up from nine on MT4), six pending order types, a built-in economic calendar, real-time Depth of Market data, the option to transfer funds between accounts, and an in-app shortcut to Fullerton Suite.
𝗔𝗯𝗼𝘂𝘁 𝗙𝘂𝗹𝗹𝗲𝗿𝘁𝗼𝗻 𝗠𝗮𝗿𝗸𝗲𝘁𝘀 𝗜𝗻𝘁𝗲𝗿𝗻𝗮𝘁𝗶𝗼𝗻𝗮𝗹 𝗟𝗶𝗺𝗶𝘁𝗲𝗱
Fullerton Markets is an award-winning broker recognised for being a disruptive force in the trading industry. Committed to delivering unparalleled safety of funds, lightning-speed execution and a reliable system of wealth creation, it offers its global clients direct access to the world's largest financial market and promises price stability at competitive rates through its tier-one liquidity providers. Equipping clients with the necessary tools and knowledge, Fullerton Markets empowers traders to effectively compete in the markets.