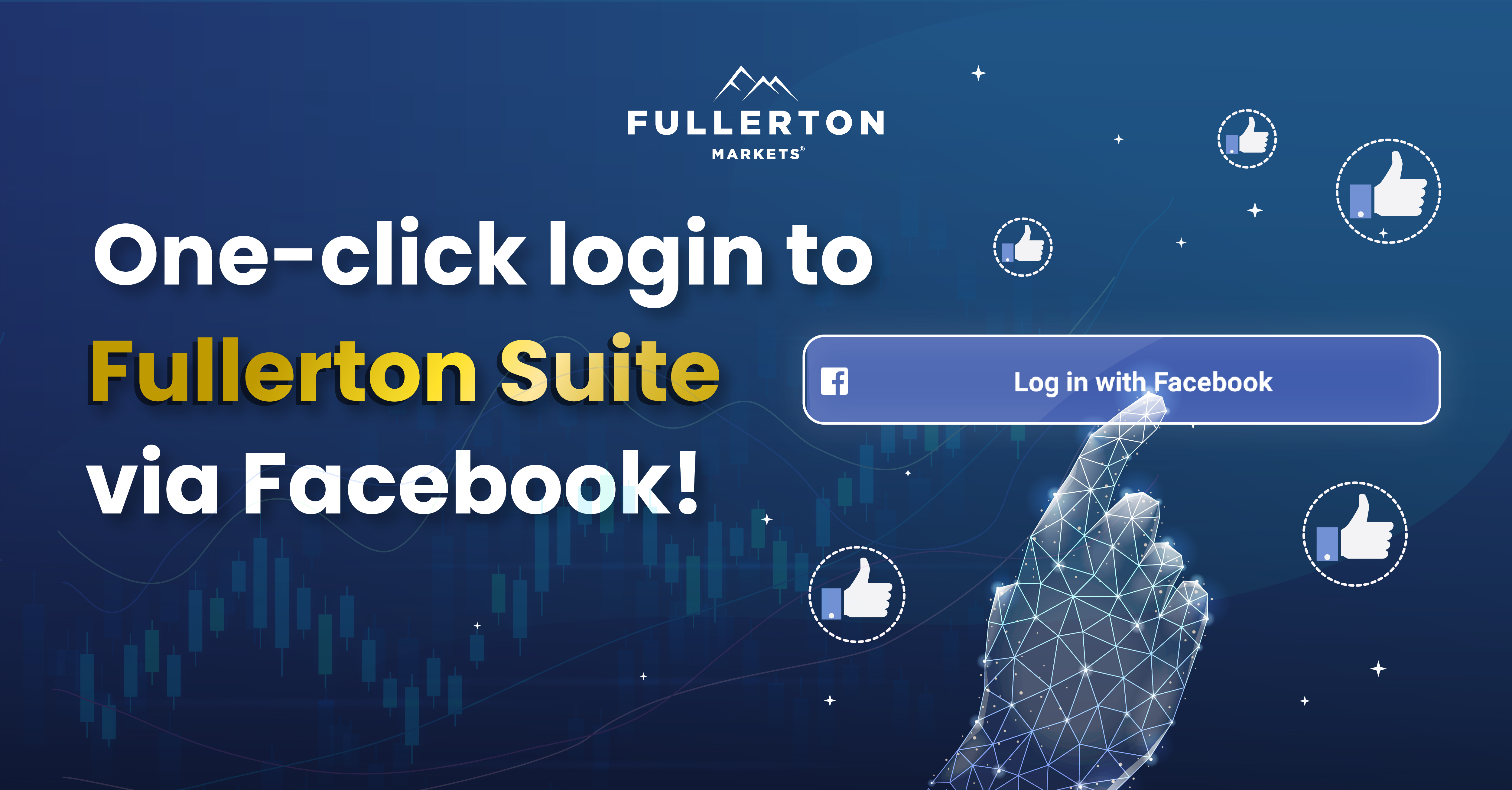 Fullerton Markets now offers its global clients yet another option to access their trading accounts on its trading platform, Fullerton Suite – this time, via Facebook logins.
The added feature brings more convenience to clients who remain logged into their Facebook accounts, while also reducing the need for additional sign-ins directly on Fullerton Suite. This removes the hassle of creating and remembering multiple login details for clients.
Existing clients would only need to complete a one-time authorization to connect their Facebook accounts to their trading account on Fullerton Suite. Upon activation, they can then easily sign in with Facebook for subsequent access to the trading platform. Similarly, new clients can immediately connect their Facebook accounts when opening a Live account.
CEO of Fullerton Markets, Mario Singh, said, "We understand that it's not easy for everyone to remember multiple passwords for various accounts and sites that frequent and this new feature will provide our clients with ease of access to their accounts in just a click of a button. Convenience and speed are key in any digital interaction and at each and every touch point for businesses today, and having this one-click login is just one of many ways that go into creating the most seamless trading experience for our customers."
About Fullerton Markets International Limited
Fullerton Markets is an award-winning broker recognised for being a disruptive force in the trading industry. Committed to delivering unparalleled safety of funds, lightning-speed execution and a reliable system of wealth creation, it offers its global clients direct access to the world's largest financial market and promises price stability at competitive rates through its tier-one liquidity providers. Equipping clients with the necessary tools and knowledge, Fullerton Markets empowers traders to effectively compete in the markets.