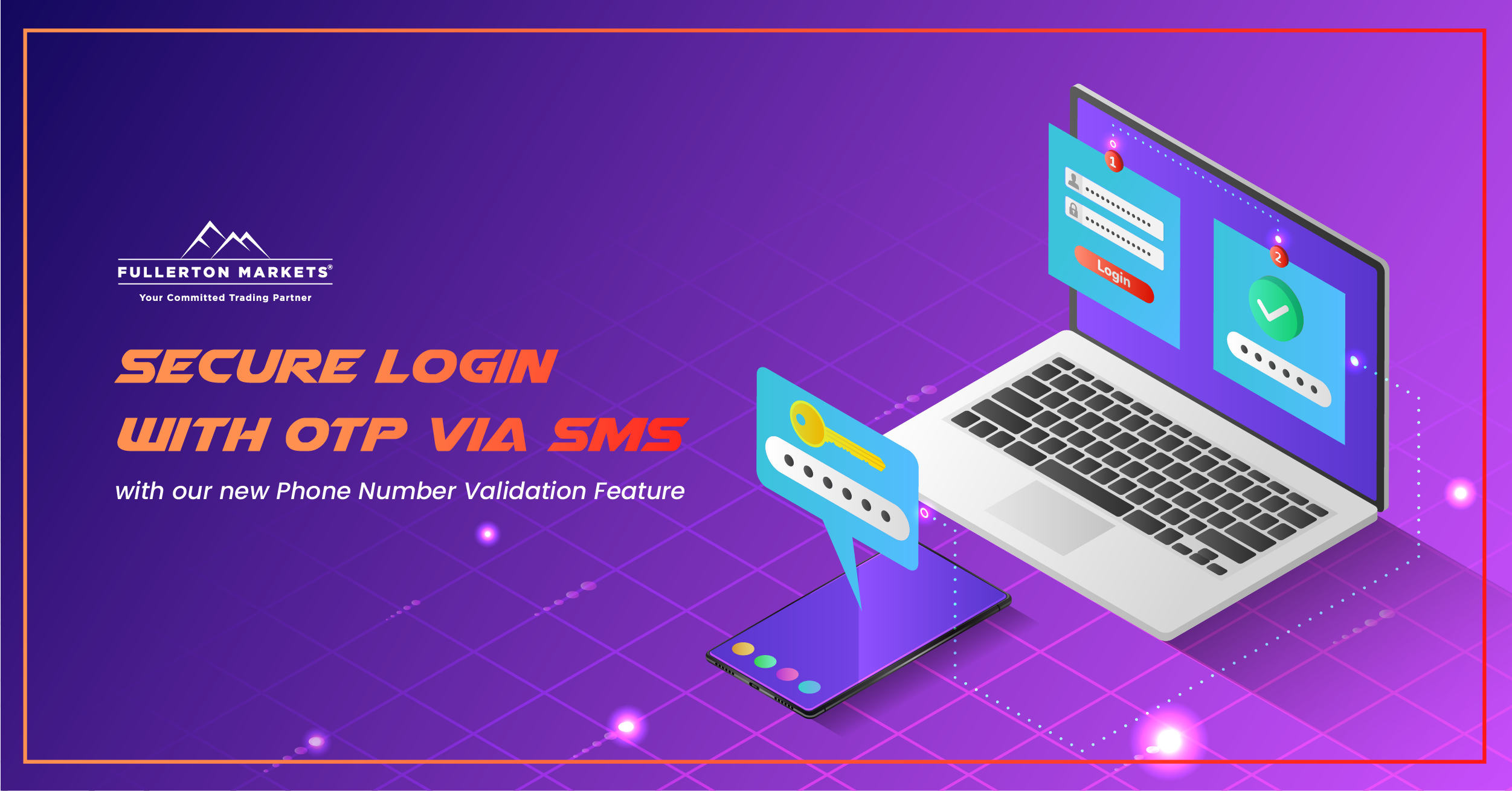 In addition to the Two-Factor Authentication (2FA) feature recently introduced on its trading platform, Fullerton Markets recently introduced the new Phone Number Validation feature – another layer of security to protect traders' accounts against online security threats. This initiative reflects the company's commitment to deliver a safe and seamless trading experience to its global clientele.
When clients log into their Fullerton Suite accounts, they will receive a six-digit One-Time Password (OTP) via Short Message Service (SMS) on their mobile phones. The time-based OTP (TOTP) adds an additional layer of security and helps authenticate user identity based on their registered phone numbers. This feature minimises risks of unauthorised logins and security threats.
Mario Singh, CEO of Fullerton Markets, said, "Our mission to create a safe and seamless trading environment is the foundation for everything we do at Fullerton Markets. Part of delivering that promise is by continually improving the trading experience and online security of our customers. This new feature serves as a reliable way of validating and protecting traders against spammers and fraudsters. With just an extra step, we can reduce the risk of cyber security threats and vulnerabilities. Safety starts with awareness. Awareness starts with you".
Fullerton Markets has always been an innovative industry leader in the financial market. The broker strives to provide unparalleled services and fund safety through its triple-level protection plan, Fullerton Shield, to its growing client base.
About Fullerton Markets International Limited
Fullerton Markets is an award-winning broker recognised for being a disruptive force in the trading industry. Committed to delivering unparalleled safety of funds, lightning-speed execution and a reliable system of wealth creation, it offers its global clients direct access to the world's largest financial market and promises price stability at competitive rates through its tier-one liquidity providers. Equipping clients with the necessary tools and knowledge, Fullerton Markets empowers traders to effectively compete in the markets.