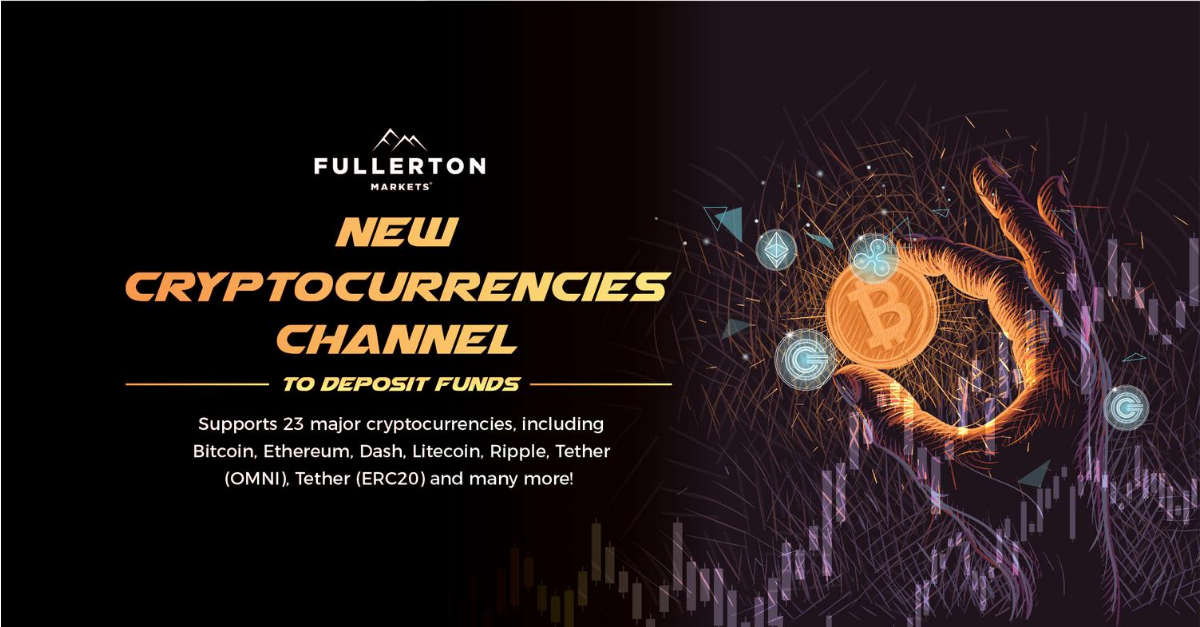 Fullerton Markets recently announced the addition of a new cryptocurrency channel to its existing funding options. This offers its clients yet another alternative to place deposits into their trading accounts.
In recent years, blockchain technology and cryptocurrencies have gained tremendous momentum and continue to revolutionise the world of Forex trading – thanks to their decentralised, secure and anonymous nature. This option ensures the security of clients' bank or credit card details, offering an extra layer of safety against online threats.
With the new channel, clients can place their deposits via 23 different types of cryptocurrencies, including Bitcoin, Ethereum, Dash, Litecoin, Ripple, Tether (OMNI), Tether (ERC20) and many more.
Mario Singh, CEO of Fullerton Markets, said, "Our main goal has always been to strengthen our business processes and better serve our clients with the latest offers and technology. More traders are looking to have increased flexibility and options in how they carry out their transactions. The addition of the new cryptocurrency channel to our funding options, which includes 12 cryptocurrencies that are already available on our trading platform, is part of ongoing efforts to improve the efficiency, accessibility and transparency of our clients' trading journey".
Both traders and brokerage will benefit from the increased visibility through crypto exchanges. Such transactions lower the risks of human error, hacking and corruption since there is no need for human intermediaries. It also serves as an important tool for traders to store value and transfer assets seamlessly.
About Fullerton Markets International Limited
Fullerton Markets is an award-winning broker recognised for being a disruptive force in the trading industry. Committed to delivering unparalleled safety of funds, lightning-speed execution and a reliable system of wealth creation, it offers its global clients direct access to the world's largest financial market and promises price stability at competitive rates through its tier-one liquidity providers. Equipping clients with the necessary tools and knowledge, Fullerton Markets empowers traders to effectively compete in the markets.