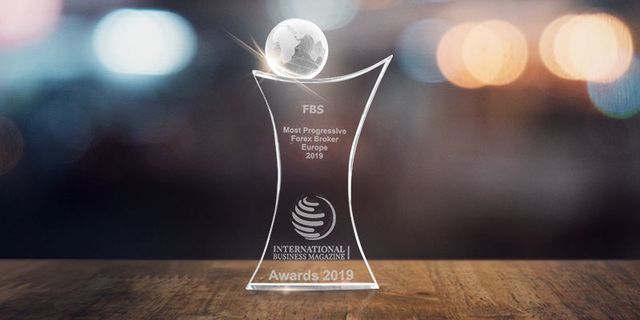 Every year, one of the most influential UAE-based business periodicals – International Business Magazine – hosts an awards ceremony for businesses from all over the world. This year, FBS got the Most Progressive Forex Broker Europe award – a trophy assigned to the most successful innovation implementation.
Fintech is rapidly developing, which emerges the need to follow the trends and search for new approaches. Old school companies lose their clients to more user-friendly and tech-savvy ones, and those who timely invest in tech eventually take over the market.
FBS has always been at the forefront of global efforts to deliver high-quality brokerage services. Plus, the company has just entered the European market – a highly demanding and competitive marketplace with quite picky clients who are used to the best services. This is why FBS is planning a lot of new features.
Particularly, a custom trading app is scheduled to see the light in the nearest future – indeed, mobile trading is a trend that is definitely here to stay. On top of that, the broker is getting ready to expand its account list, adding new accounts to meet the needs of different types of traders.
The Most Progressive Forex Broker award is a big honor that entails an obligation to stay relevant and keep an eye on the ball, perusing top-notch fintech solutions. The philosophy behind FBS is simple: up-to-date solutions make the trading process easier, which makes one's trading performance better. This is what any broker must strive for.
International Business Magazine awards are looking for top-performing businesses in such fields as Emerging Markets, SMEs to Lead Corporates, Stock Exchanges, Insurance Sectors, Wealth and Asset Management Sectors. The magazine defines its vision and mission as "providing unique top-notch information to the global audience under one roof", covering multiple regions: Africa, Americas, Asia, Europe, and the Middle East.
FBS is an international broker with more than 190 countries of presence and 10 years of expertise, providing knowledge via free seminars, special events, educational materials, and daily analytics.