By Dmitriy Gurkovskiy, Chief Analyst at RoboForex

Early in a new November week, Gold is consolidating at 1465.60. Market players are on standby: there won't be any serious dynamics in the instrument until media reports some more or less interesting news on the US-China trade agreement.
Gold, an excellent tool for hedging risks, is still under pressure due to market optimism and confidence that the deal will be reached sooner or later. After all, both parties need it. Mitigation of trading risks will surely reduce investors' interest in Gold, which is usually considered a more reliable and stable asset.

However, it's obvious that there are a lot of issues and problems in the negotiations. For example, the parties still haven't arrived at a consensus on the transfer of intellectual property and technological solution rights. Another question that remains open is that China hasn't yet decided on the amount of agricultural commodities to be bought from the USA. The latter, by the way, has only one tool left, import tariffs, and from time to time makes Chinese officials nervous with its aggressive rhetoric.
Still, Gold will remain in the range between 1455.00 and 1495.00 as long as market players have at least one chance that the parties may reach ed a deal.

As we can see in the H4 chart, XAU/USD has finished the first rising impulse towards 1473.30; right now, it is trading to break the consolidation range to the downside. After breaking 1464.00 downwards, the instrument may continue the descending correction with the target at 1459.30. After completing the correction, the pair may form one more ascending structure towards 1480.50 and then start a new decline to reach 1440.50. From the technical point of view, this scenario is confirmed by MACD Oscillator: its signal line is moving sideways below 0, thus confirming a consolidation range in the price chart.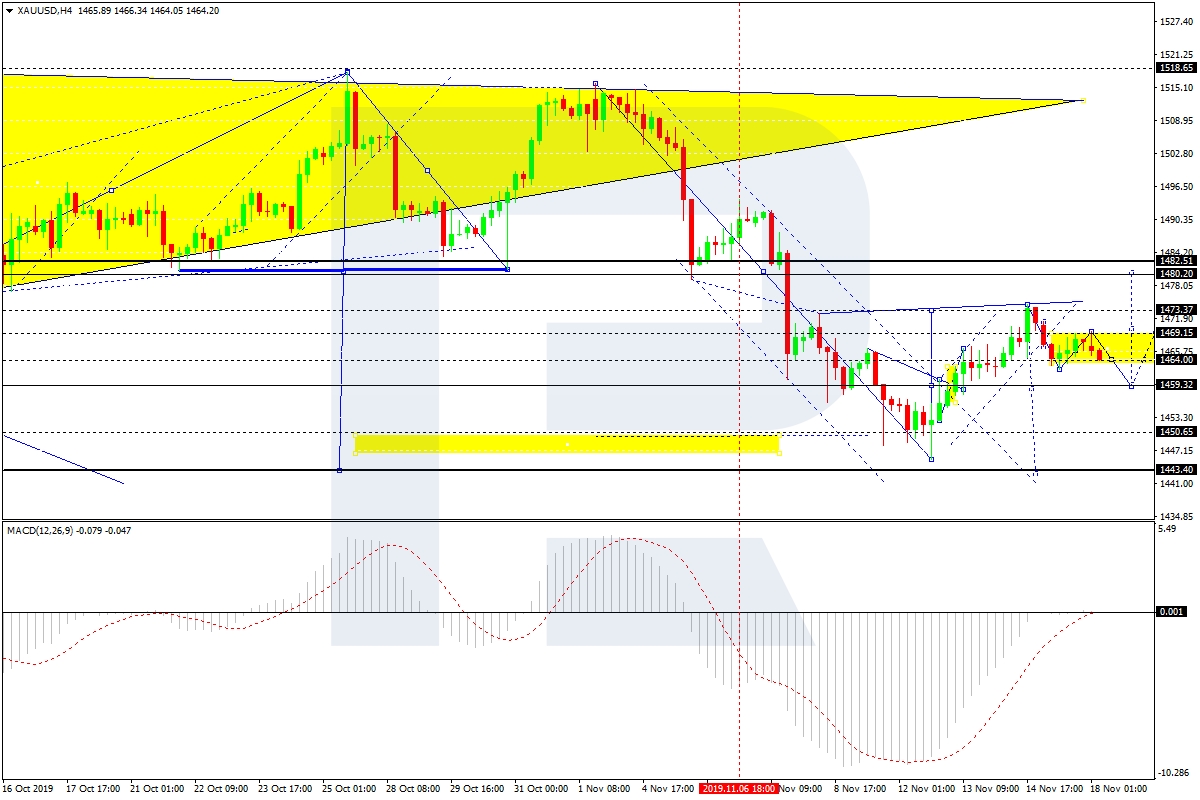 In the H1 chart, XAU/USD is consolidating above 1464.00; right now, it is trading to break it to the downside. After breaking the downside border, the price may continue falling to reach 1459.30. From the technical point of view, this scenario is confirmed by Stochastic Oscillator: its signal line has already broken 50 to the downside. At the moment, the indicator continues falling towards 20. Later, the instrument may complete this descending wave and the line is expected to reverse upwards.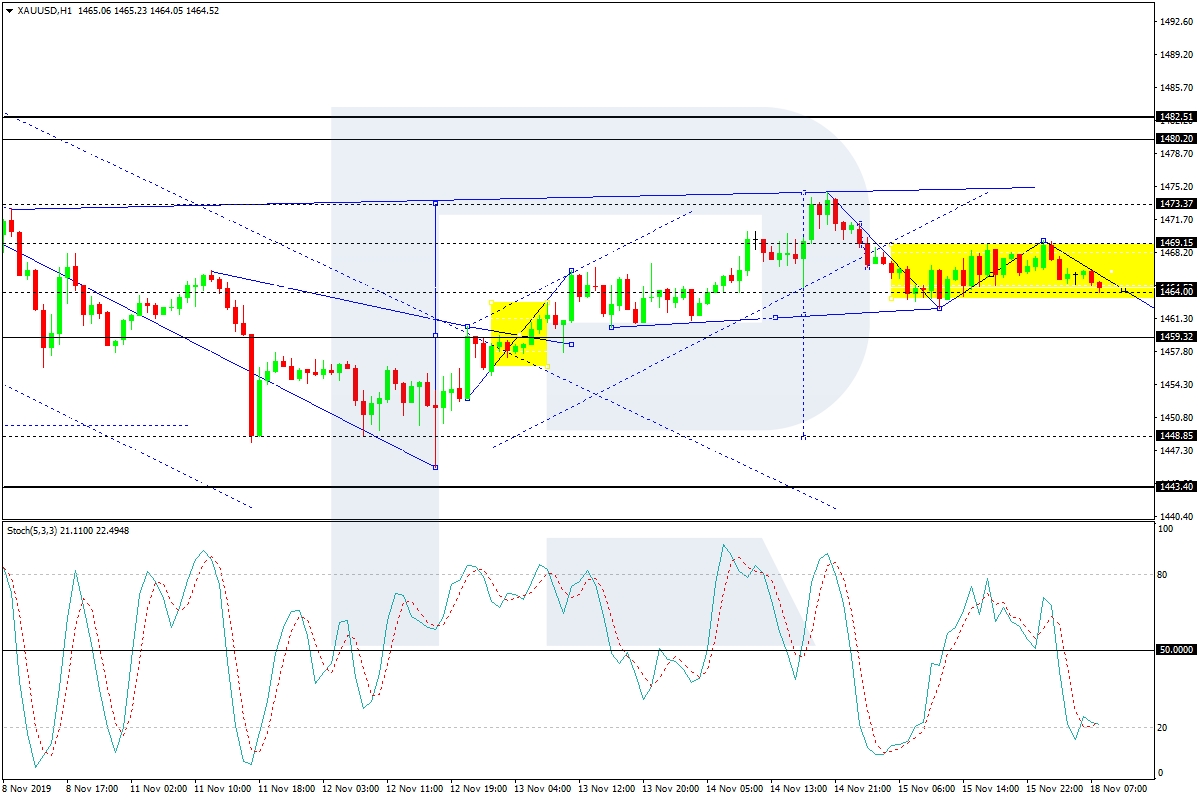 Disclaimer
Any predictions contained herein are based on the authors' particular opinion. This analysis shall not be treated as trading advice. RoboForex shall not be held liable for the results of the trades arising from relying upon trading recommendations and reviews contained herein.