By Dmitriy Gurkovskiy, Chief Analyst at RoboForex
A resounding triumph of the Tory and its leader Boris Johnson at early parliamentary elections in the United Kingdom helped the Pound to skyrocket last week. On Monday, December 16th, 2019, GBPUSD is back to growth after a slight technical correction. Right now, it is trading at 1.3385.

So, it is reported that the Tory secured 364 out of seats 650 seats in the House of Commons, thus giving Boris Johnson an excellent chance for successful ratification of the actual Brexit agreement in the parliament. The Tory hasn't seen such strong results for a very long time, since 1987, while for its opponent, the British Labor Party that now holds 203 seats in the renewed Parliament, they are the worst over 40 years.

At this point, the British Parliament and Johnson are facing a very complicated and hard work to ratify all necessary documents for the Brexit. In case everything goes the way as it should, the United Kingdom may officially start exiting the alliance within the specified time, before the end of January 2020. De facto, the United Kingdom may have exited the European Union only at the end of 2020 – the year will be a transition period for both parties.

The Pound is very energetic right now because investors finally saw what they had been longing for. In this light, no external news is able to kill this positive mood.

Stay tuned to the RoboForex Blog for exclusive financial forecasts, professional expert analysis, how-to articles and more.

As we can see in the H4 chart, GBP/USD has reached the short-term upside target at 1.3496; right now, it is correcting towards 1.3288. After completing the correction, the pair may start the fifth ascending wave to reach 1.3533. Later, the market may a deeper correction with the target at 1.3155. From the technical point of view, this scenario is confirmed by MACD Oscillator: its signal line is moving near the highs. The indicator is expected to leave the histogram area and fall towards 0. After that, one may expect another growth towards the highs.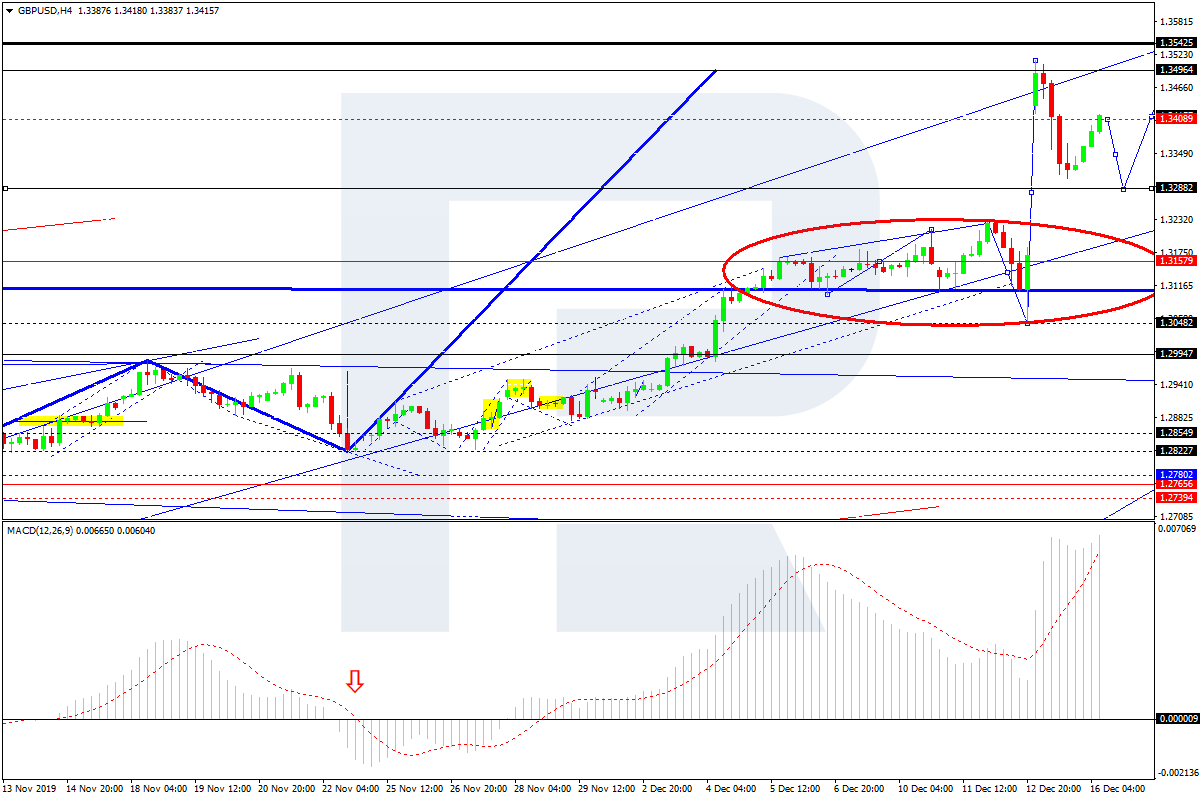 In the H1 chart, GBP/USD has returned to 1.3408. Today, the pair may continue the correction towards 1.3288. After that, the instrument may break the correctional channel and start another rising wave with the first target at 1.3410. From the technical point of view, this scenario is confirmed by Stochastic Oscillator: its signal line is moving inside the "overbought area" and may start falling to break 80. Later the indicator may continue moving downwards to reach 50.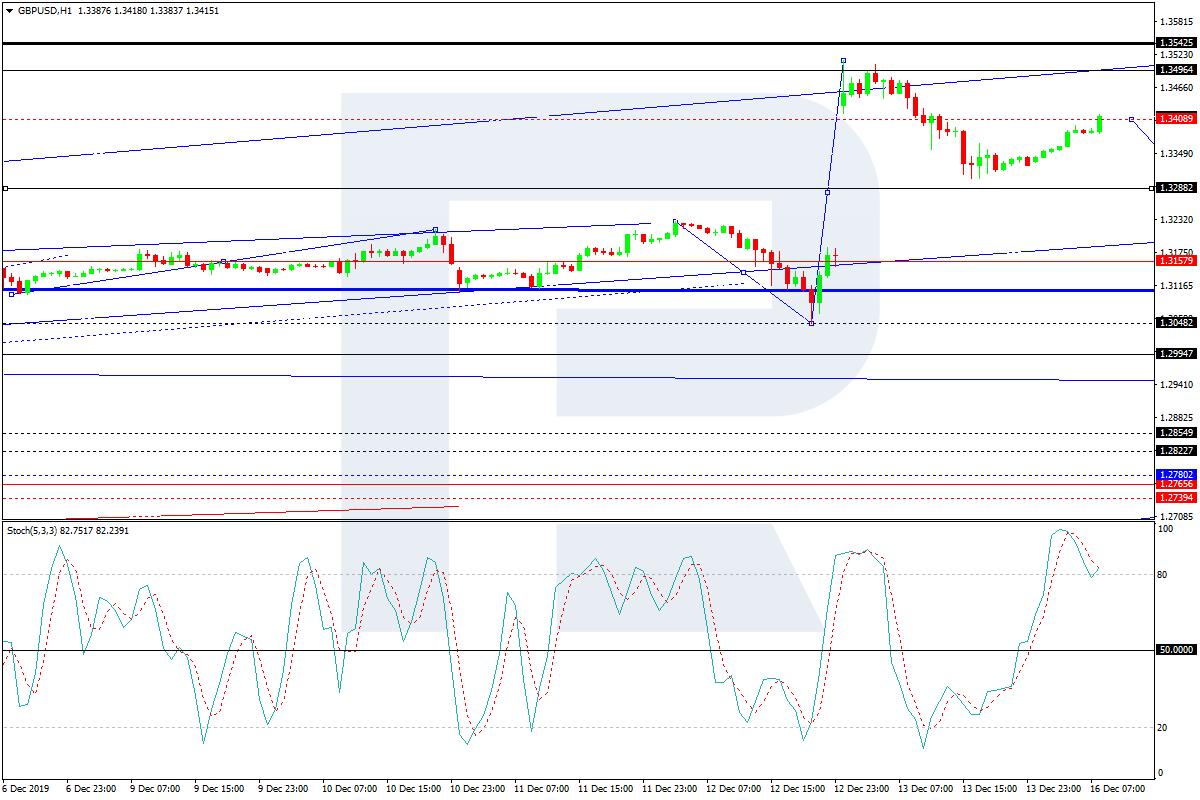 Disclaimer
Any predictions contained herein are based on the authors' particular opinion. This analysis shall not be treated as trading advice. RoboForex shall not be held liable for the results of the trades arising from relying upon trading recommendations and reviews contained herein.