By Dmitriy Gurkovskiy, Chief Analyst at RoboForex

On Monday, November 25th, the British Pound is consolidating against the USD after a quite unsuccessful trading session last Friday. The instrument is mostly trading at 1.2848.

At the end of last week, The United Kingdom published some macroeconomic reports, according to which the Services PMI went from 50.0 points in October to 48.6 points this month. The Manufacturing PMI decreased down to 48.3 points in November after being 49.6 points the month before. This is bad news: it means that the Brexit extension until January 31st, 2020 inspired neither manufacturers nor consumers and they had to become less active.

This, in its turn, indicates that in November the British GDP may lose that little support it still had. The fourth-quarter GDP will also suffer.

The Pound might have fallen much deeper if it wasn't for optimism of the British Prime minister Boris Johnson. He plans to complete the UK's exiting from the European Union and said he was ready to introduce relevant documents by December 25th, if his party wins the early elections of course.

In addition to that, Johnson is willing to postpone tax hikes and increase expenses on the health care sector. The electoral base should like, but there is no 100% guarantee that this move is going to work.

As we can see in the H4 chart, GBP/USD is forming the third descending wave with the first target at 1.2740. Today, the pair may consolidate around 1.2855; it has already defined the downside border. After breaking 1.2822, the instrument may reach the target of this wave at 1.2740 and then start another correction towards 1.2855. Later, the market may form a new descending structure to reach 1.2727; and that's just a half of the third descending wave. From the technical point of view, this scenario is confirmed by MACD Oscillator: its signal line has broken 0 to the downside, thus indicating a further decline.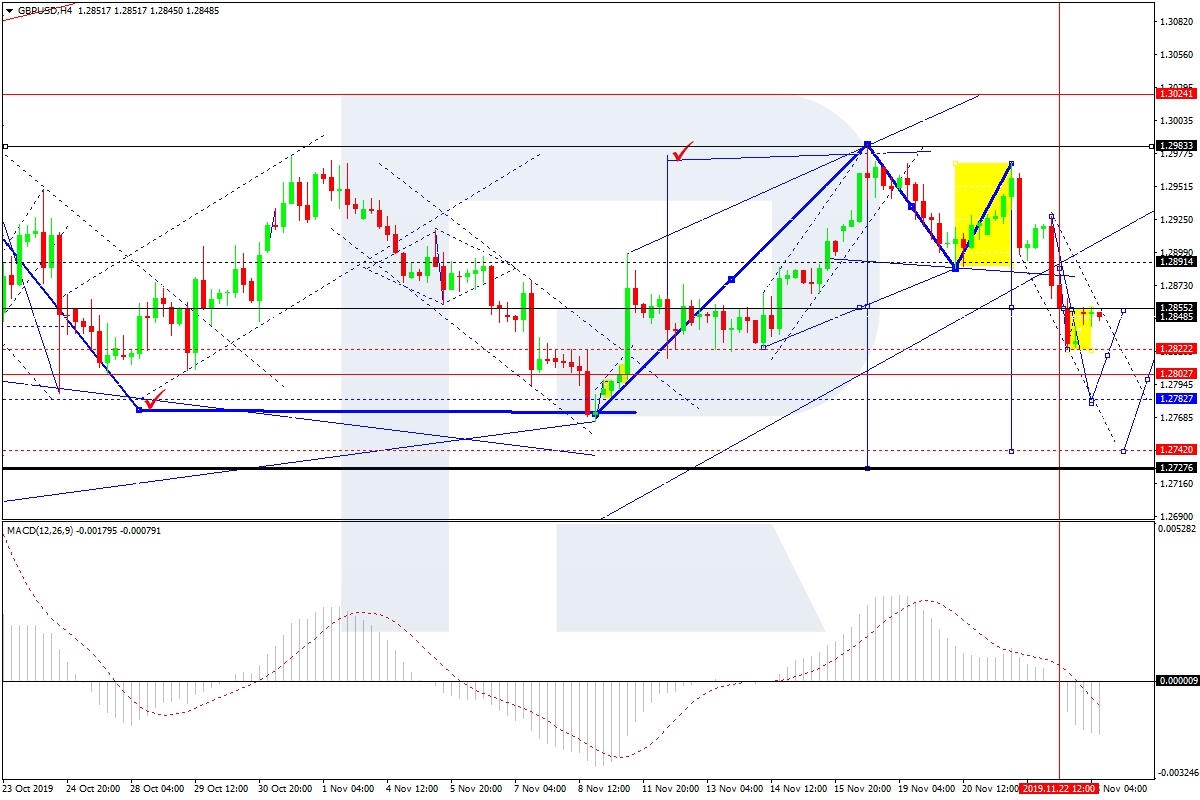 In the H1 chart, GBP/USD is consolidating in the center of the range. Possibly, today the pair may rebound from 1.2855 and fall towards 1.2822. After breaking this level, the instrument may continue trading downwards to reach 1.2788 and then form one more ascending structure to return to Later, the market may resume falling with the target at 1.2740. From the technical point of view, this scenario is confirmed by Stochastic Oscillator: its signal line has broken 50 to the downside and may continue falling towards the "oversold area".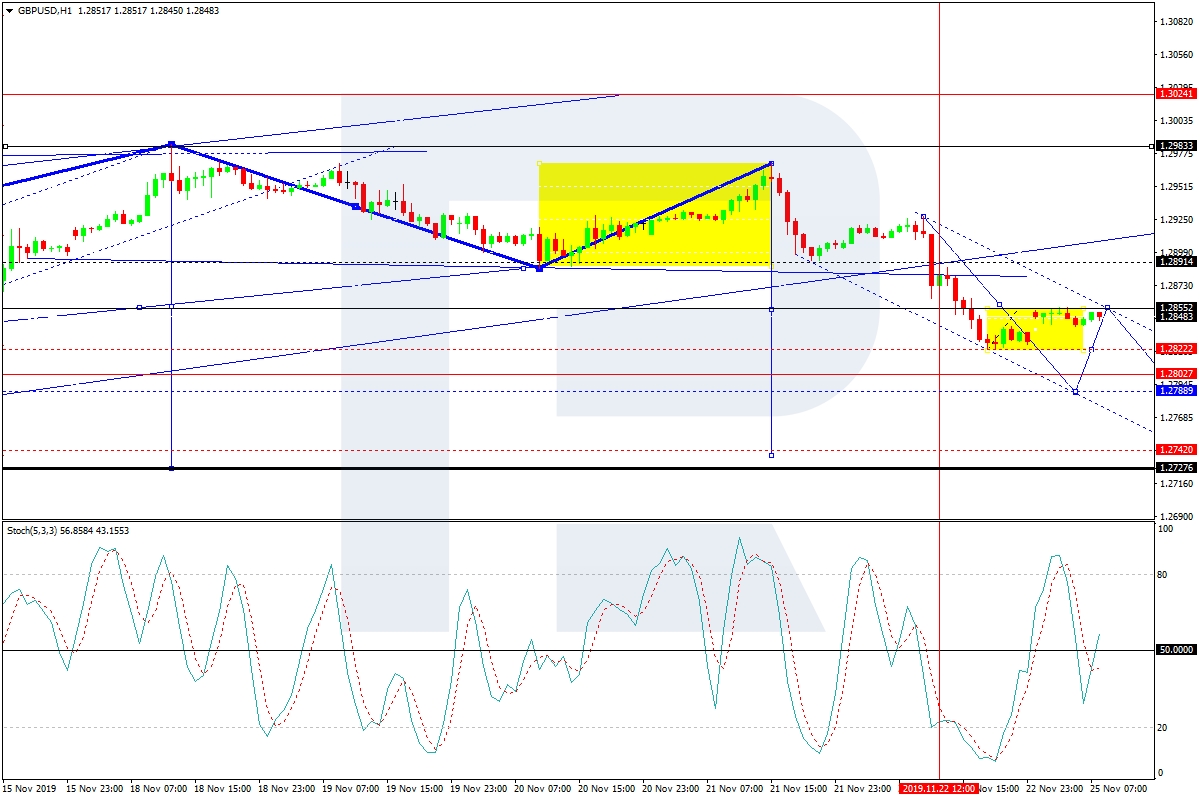 Disclaimer
Any predictions contained herein are based on the authors' particular opinion. This analysis shall not be treated as trading advice. RoboForex shall not be held liable for the results of the trades arising from relying upon trading recommendations and reviews contained herein.