By Dmitriy Gurkovskiy, Chief Analyst at RoboForex

Last week, the British Pound was consolidating against the USD and the American currency had quite significant impact on it. However, it wasn't all that influenced the Pound – as long as the Brexit matter isn't settled, it will continue being the key trigger for the British currency.

The "no deal" Brexit scenario is still pretty alarming. The main candidate for the country's Prime Minister position, Boris Johnson, is a Eurosceptic and if he really takes this job, he will surely try to close the deal without any transitional agreements.

This is the "hardcore" Brexit scenario, which Theresa May and her few supporters were afraid of. If Johnson takes charge of the government, he won't give the United Kingdom any other options. It would be interesting to see what Johnson is going to do to the gilded Chamber to push his interest and stance, but it's probably a long way off.

One way or another, the "hardcore" Brexit scenario is the most negative option of the United Kingdom, because the first thing to be hurt will be the country's economy.

In the H4 chart, GBPUSD is moving downwards and forming the third wave within the downtrend. Possibly, today the pair may fall to break 1.2635 and then continue moving to reach 1.2560. Later, the market may start a new correction towards 1.2635 and then continue trading downwards with the first target at 1.2500. From the technical point of view, this scenario is confirmed by MACD Oscillator, as its signal line is getting closer to 0. After breaking it, the descending tendency may quicken.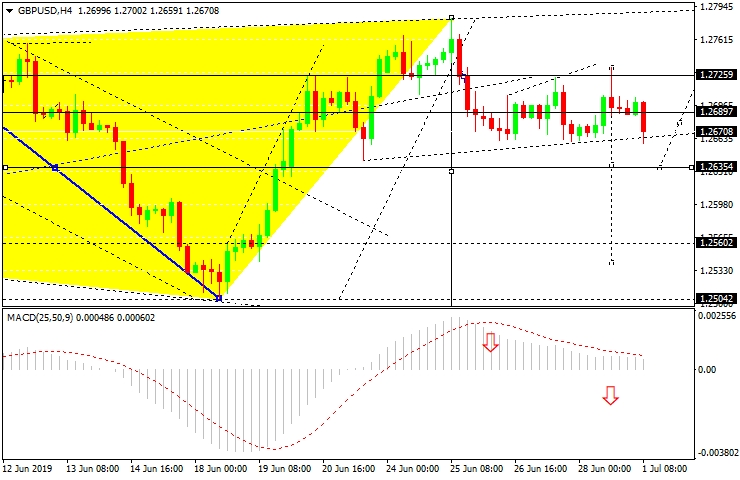 As we can see in H1 chart, GBPUSD is moving inside the descending wave towards 1.2645. After that, the instrument may form a new consolidation range. If the price breaks the range to the downside, the market may continue falling with the short-term target at 1.2560. From the technical point of view, this scenario is confirmed by Stochastic Oscillator, as its signal line is falling below 50. This decline may continue down to the "oversold area". The price's reversing to leave this area will signal a new correction upwards.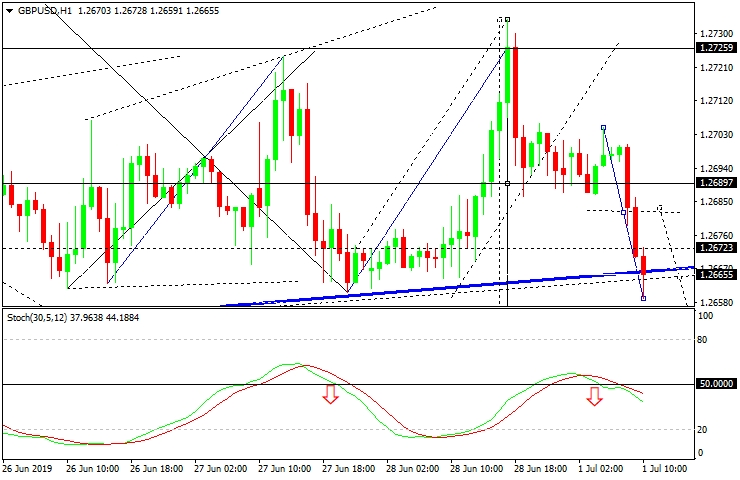 Disclaimer
Any predictions contained herein are based on the authors' particular opinion. This analysis shall not be treated as trading advice. RoboForex shall not be held liable for the results of the trades arising from relying upon trading recommendations and reviews contained herein.