By Dmitriy Gurkovskiy, Chief Analyst at RoboForex

The British Pound is still very sensitive to any news somehow relating to the Brexit.

The European Union insists on more detailed and legally correct negotiations of the Irish border issue and says that it should be done very quickly. The EU is "firmly united", as the major European negotiator Michel Barnier said last Friday, and has to protect its own interests.

At the same time, the Secretary of State for Exiting the European Union Stephen Barclay believes that there are a lot of things to negotiate ahead. In his opinion, the deal is possible in case both parties have goodwill to clinch it, but policymakers still have too many issues to discuss.

The United Kingdom is set to exit the European Union in a month, on October 31st, but no documents have been ready so far. The longer the story, the more critical and bleaker the British political turmoil and economic outlook.

In the H4 chart, GBPUSD is moving downwards; this movement may be considered as the third wave inside the downtrend. Today, the pair may reach 1.2260 and then start one more ascending structure towards 1.2320. Later, the market may fall to reach 1.2242 and then start a new correction with the target at 1.2360. From the technical point of view, this scenario is confirmed by MACD Oscillator: its signal line is moving below 0. However, the line may move upwards, thus confirming the correction. After the correction, the downtrend may resume.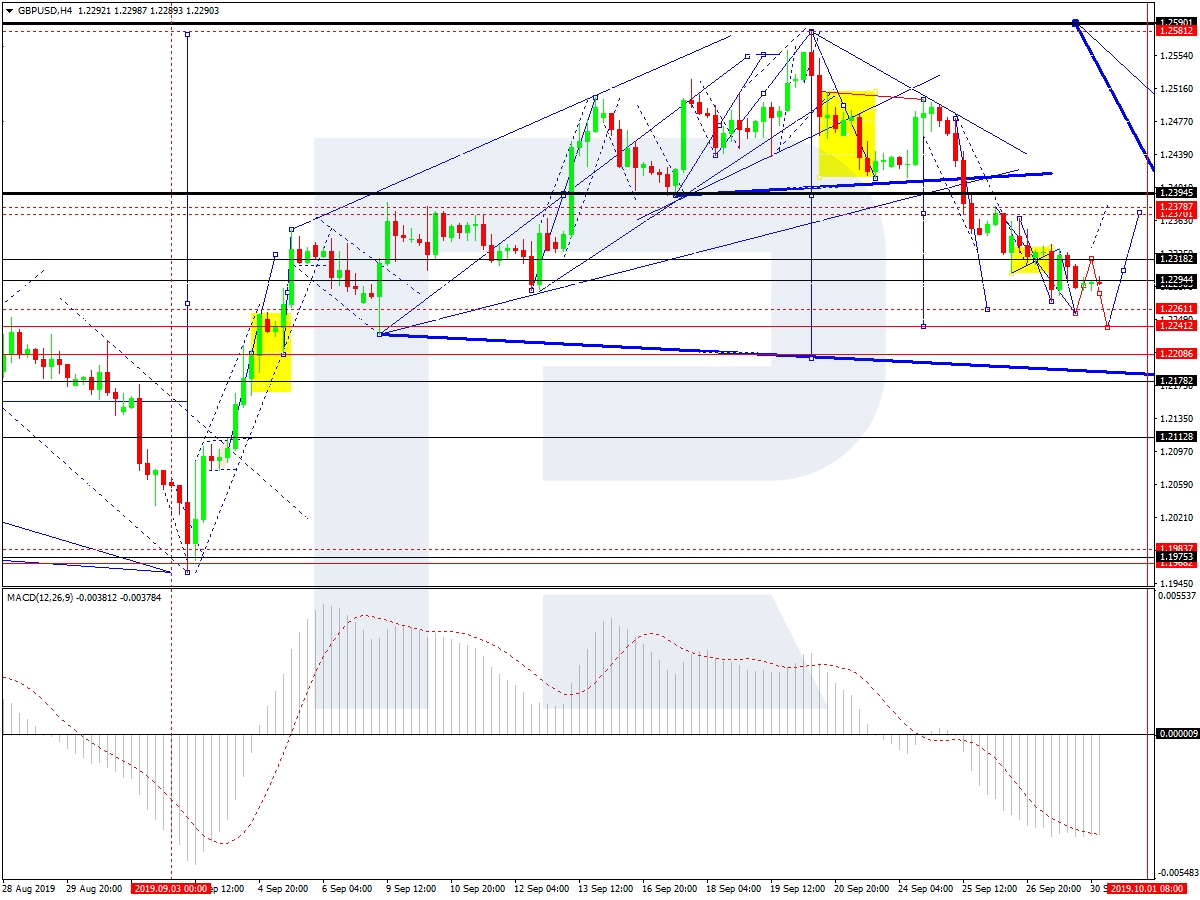 As we can see in the H1 chart, GBPUSD is falling with the target at 1.2261. After reaching it, the pair may correct towards 1.2318. Later, the market may resume trading downwards to reach 1.2241 and then start another correction towards 1.2370. From the technical point of view, this scenario is confirmed by Stochastic Oscillator: its signal line is moving above 50 and getting closer to the "overbought area". In the future, the indicator is expected to rebound from 80 and resume falling to reach 20.
Disclaimer
Any predictions contained herein are based on the authors' particular opinion. This analysis shall not be treated as trading advice. RoboForex shall not be held liable for the results of the trades arising from relying upon trading recommendations and reviews contained herein.