By Dmitriy Gurkovskiy, Chief Analyst at RoboForex

The Pound is growing against the USD early in another April week. Overall, the British currency looks pretty stable despite a great deal of news relating to the Brexit.

Last week, the United Kingdom agreed with the European Union on six more months for hammering out all details in the documents without the hustle and bustle and finally exiting the alliance. At first, London asked for a delay until June 30th, but the European Union, being sick and tired of all Brexit-related complications and hype, gave more time than the UK initially wanted.

At the same time, both parties agreed that any delay would have a solid reason to be reviewed and processed.

Despite more or less clear Brexit date, this topic remains rather controversial for global capital markets. Investors are afraid that all these delays (mostly due to British lords' "holier-than-thou" attitude) may push the Brexit procedure in the direction that is completely different from where the British people wanted it in the first place.

Nevertheless, there is no guarantee that with six additional months the British Parliament will use them to find a perfect solution instead of rejecting new versions of the agreement with the European Union.

In the daily chart, the Pound is consolidating around 1.3125. Oscillator indicates that the downtrend may continue towards the downside border of the range at 1.2950. If later the price breaks this level, the pair may continue falling to reach 1.2750.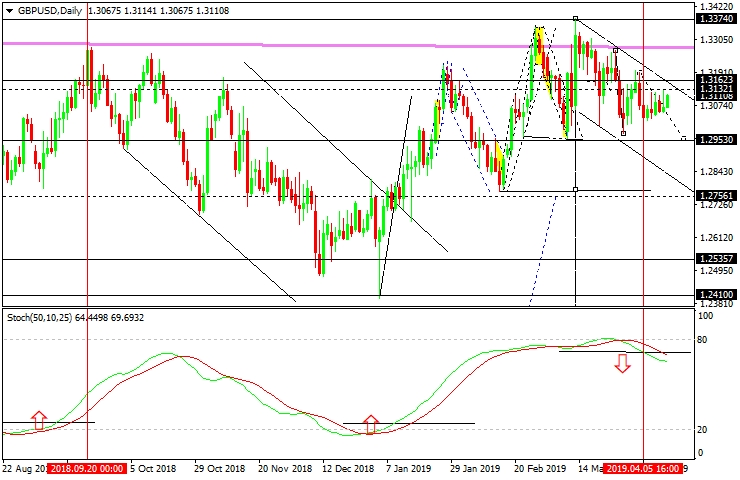 As we can see in the H4 chart, the price is moving sideways. There might be a divergence on MACD towards 1.2950.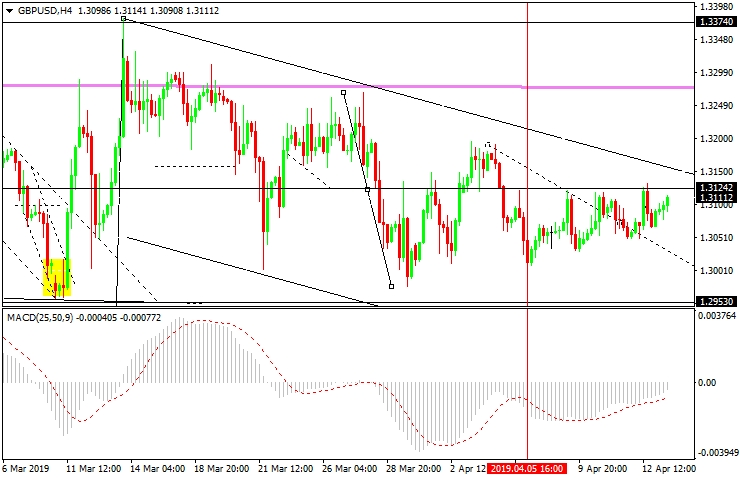 Disclaimer Any predictions contained herein are based on the authors' particular opinion. This analysis shall not be treated as trading advice. RoboForex shall not be held liable for the results of the trades arising from relying upon trading recommendations and reviews contained herei