By Dmitriy Gurkovskiy, Chief Analyst at RoboForex

On Monday, December 9th, Oil prices are correcting after skyrocketing last Friday. So far, Brent is trading at 64.18 USD, but earlier it tested the high at 64.87 reached on September 23rd.

OPEC and OPEC+ December meeting was over with a typical agreement signed by all parties to cut down the oil extraction in the first quarter of 2020. Most of all, it may influence Saudi Arabia and Russia. However, later Saudis announced that they were willingly ready to cut their share by additional 400 thousand barrels per day.

As a result, the total amount to be cut down by all members of OPEC+ is 2.1 million barrels.

Generally, these measures should make Oil prices more stable. The global economy is expected to continue slowing down early in 2020, while the oil production by the countries that aren't members of the cartel will surely increase. This is exactly why these arrangements between OPEC+ countries will be helpful to avoid Oil oversupply.

The December agreement is expected to expire in March 2020, when the next meeting of OPEC+ is scheduled to take place.

Stay tuned to the RoboForex Blog for exclusive financial forecasts, professional expert analysis, how-to articles and more.

As we can see in the H4 chart, Brent has broken 64.50 to the upside and may continue growing to reach 68.50 and form the third wave inside the uptrend. Today, the pair may reach 67.50 and then start another correction to return to 64.50. Later, the market may continue growing towards 68.00. From the technical point of view, this scenario is confirmed by MACD Oscillator: its signal line is moving upwards above 0, thus indicating further growth.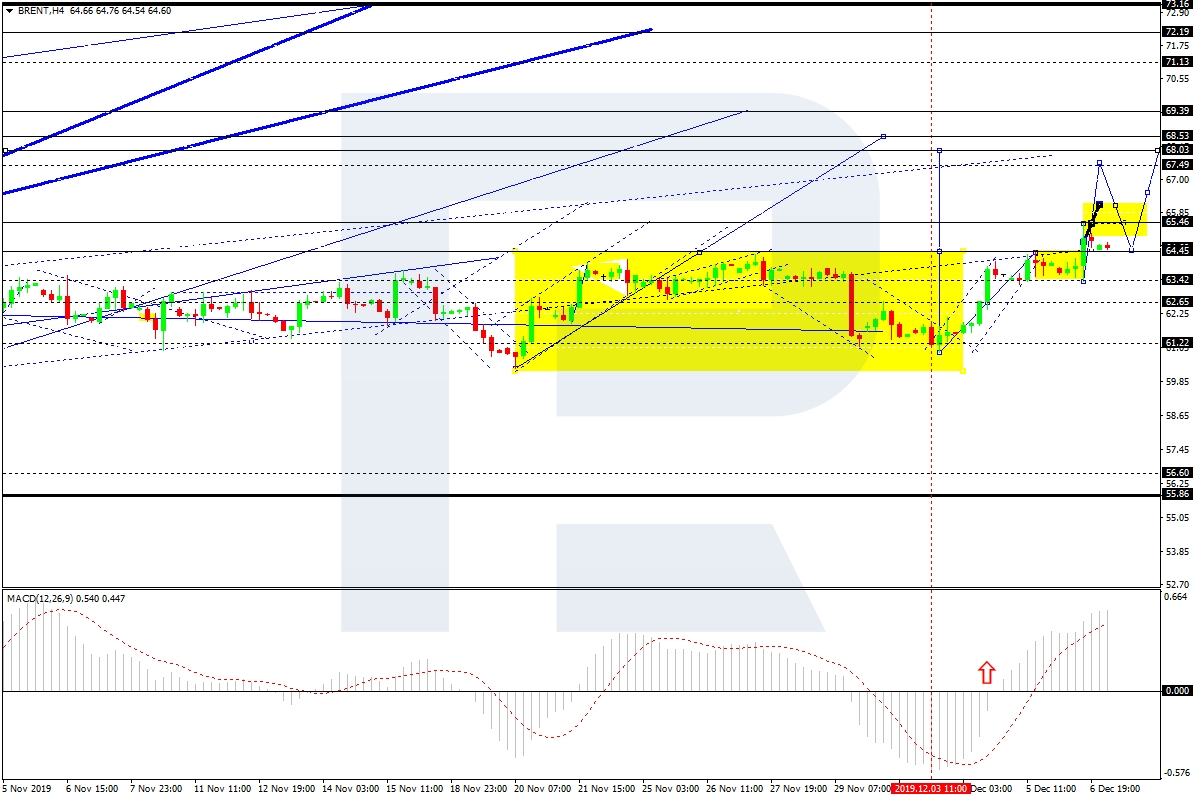 In the H1 chart, after breaking the consolidation range to the upside and expanding it towards 65.46 with a continuation pattern, Brent has returned to the breakout level; right now, it is still moving upwards. If later the price breaks 65.46, the instrument may continue growing to reach the short-term target at 66.80. From the technical point of view, this scenario is confirmed by Stochastic Oscillator: its signal line is moving above 50, thus directly indicating further growth.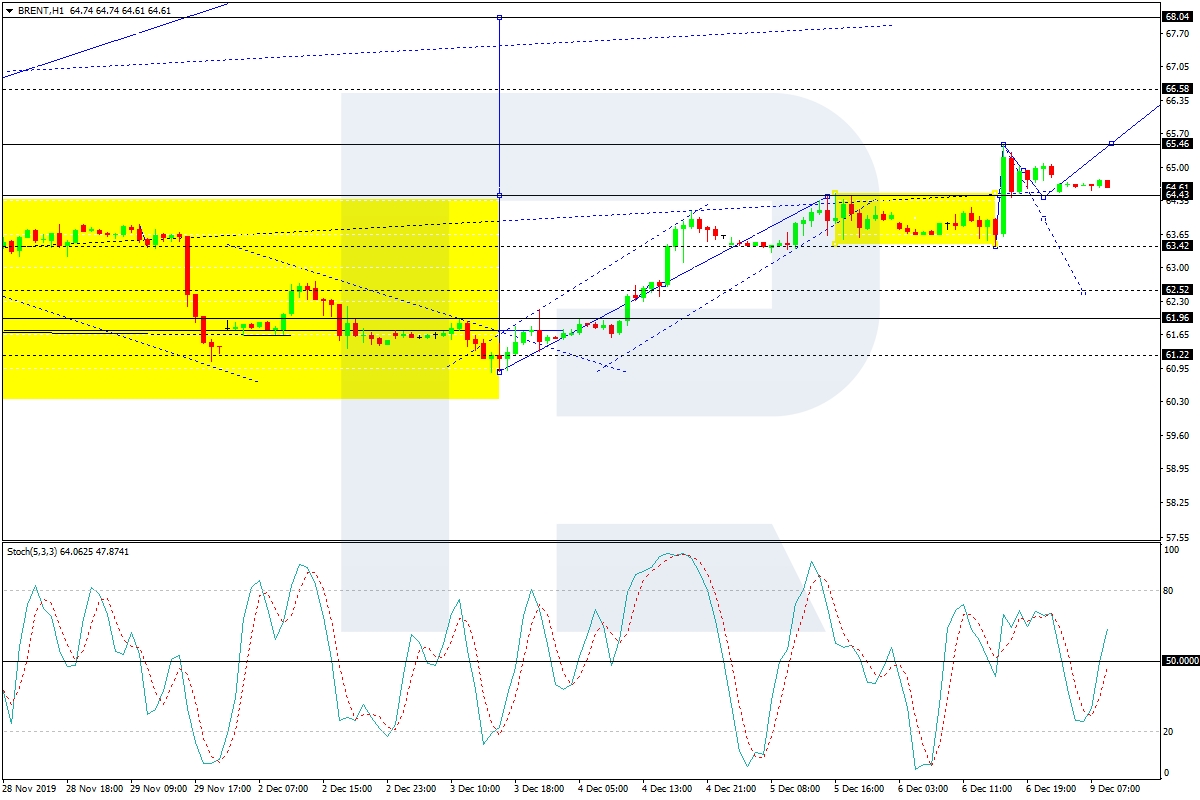 Disclaimer
Any predictions contained herein are based on the authors' particular opinion. This analysis shall not be treated as trading advice. RoboForex shall not be held liable for the results of the trades arising from relying upon trading recommendations and reviews contained herein.