By Dmitriy Gurkovskiy, Chief Analyst at RoboForex

Oil has come to the deadlock. On Monday May 13th, Brent is trading at 71.12 USD as it recovered from plunging early in the month. However, oil has no reasons for either rising or being actively sold.

On one hand, escalation of tensions in the US-Iran relations is a "bullish" catalyst. In addition to that, the latest numbers on the Gas and Crude Oil Stocks Change published last week provided investors with an opportunity to buy. On the other hand, another round of trade wars between the USA and China may really hurt oil producing countries if China decides to reduce the oil volume it buys from them.

Also, there are questions to OPEC+. It's still not clear whether the agreement between oil producing countries will be extended, and if yes, then on what terms. Earlier, Russia was completely against this idea, while Saudi Arabia was totally for it.

As we can see in the H4 chart, Brent continues forming the rising wave. It has broken 71.30 and may continue this wave up to 73.40. In general, the price is expected to continue trading inside the uptrend with the target at 76.50. From the technical point of view, this scenario is confirmed by Stochastic, as its signal line is trading upwards.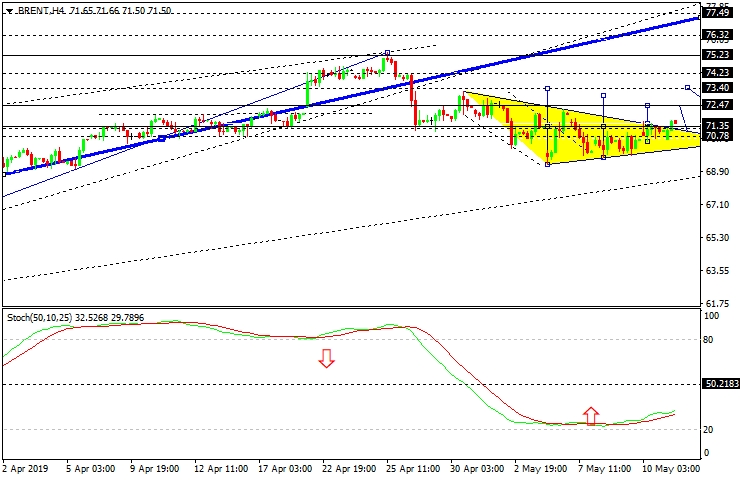 In the H1 chart, the situation is quite similar. After breaking 71.30, Brent is still moving upwards with the target at 72.50. After that, the instrument may be corrected to return to 71.30 and then form one more ascending structure to reach 73.40. According to this scenario, the price may continue the uptrend up to 76.50. From the technical point of view, this scenario is confirmed by MACD, as its line is moving upwards. However, this scenario will no longer be valid if the instrument breaks 70.00 downwards. In this case, the pair may choose an alternative scenario and continue the correction to reach 68.00.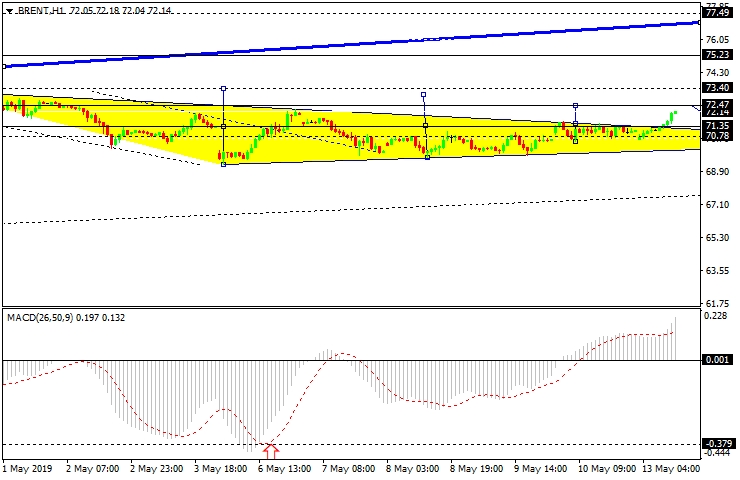 Disclaimer
Any predictions contained herein are based on the authors' particular opinion. This analysis shall not be treated as trading advice. RoboForex shall not be held liable for the results of the trades arising from relying upon trading recommendations and reviews contained herein.