By Dmitriy Gurkovskiy, Chief Analyst at RoboForex

Early in the second week of September, Gold is correcting. However, there aren't many active bears on the market as investors are still unsure whether the global economy may quickly find an impulse for growth and solve all current conflicts.

Lack of dynamics in the US-China trade talks keeps long-term investors in suspense. So far, the parties haven't been able even to renew negotiations, not to mention any progress. Moreover, the American rhetoric relating to its own monetary policy remains uncertain as well. On one hand, macroeconomic numbers don't force the regulator to cut the rate, but on the other hand, the White House's lobby is too much to somehow avoid it.

As a result, the USD gets under pressure, while Gold gets a chance to reach stability without any reasons to plummet.

Meanwhile, physical demand for Gold among global Central Banks remains quite significant, thus providing support to the precious metal.

In the H4 chart, XAUUSD is forming another descending wave. By now, it has rebounded from 1526.50 to the downside and is currently moving inside the downtrend towards 1496.00. After reaching this level, the market may start a new to return to 1526.50. After that, the instrument may resume trading downwards with the target at 1475.00. From the technical point of view, this scenario is confirmed by MACD Oscillator: its signal is moving below 0, which implies further decline.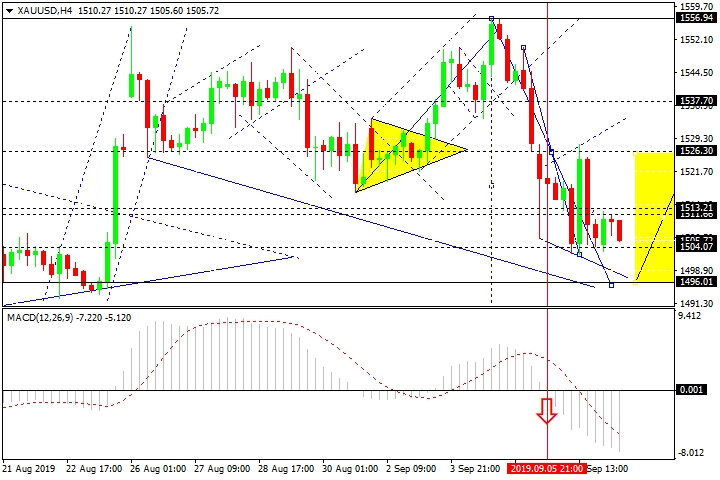 As we can see in the H1 chart, XAUUSD is trading to rebound from 1511.20 to the downside; this movement may be considered as the fifth wave inside the downtrend to reach 1496.00. Later, the market may form a reversal pattern near these lows and start a new correction towards 1526.50. From the technical point of view, this scenario is confirmed by Stochastic Oscillator: its signal line is moving to break 50.00 to the downside, which implies the continuation of the current downtrend to reach 1496.00.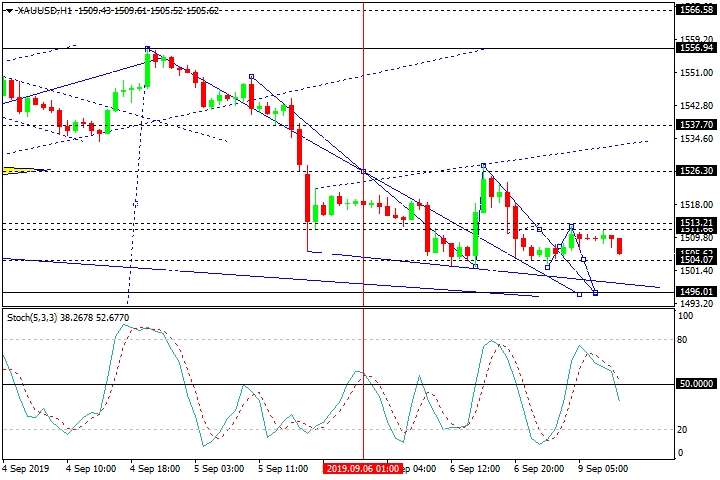 Disclaimer
Any predictions contained herein are based on the authors' particular opinion. This analysis shall not be treated as trading advice. RoboForex shall not be held liable for the results of the trades arising from relying upon trading recommendations and reviews contained herein.