The major currency pair is starting the third week of May in the same position: it is obviously stuck inside a sideways channel. Fundamental background supports this movement, although here one can find something to base upon.

The US Federal Reserve Chairman Jerome Powell spoke earlier this morning and said that the country's GDP might lose up to 20% in the second quarter of 2020, while the Unemployment Rate is expected to reach 25%. At the same time, he believes that such huge negative numbers won't result in a protracted crisis, because the country's economy gets a lot of support from all angles.

The US government is planning to support households and the economy for a long time, from 3 to 6 months according to Powell, to help them overcome the consequences of the Covid-19 pandemic. Actually, this support might as well continue until the end of the year.

The US economy is expected to recover slowly – no one says anything about upsurge because the country's population will need time to regain its feet. For the American Dollar, this news is moderately negative.

Stay tuned to the RoboForex Blog for exclusive financial forecasts, professional expert analysis, how-to articles and more.

In the H4 chart, after completing the correction at 1.0836, EUR/USD is forming another descending wave towards 1.0777. Possibly, the pair may break this level and then continue forming the third descending wave to reach 1.0700. Later, the market may correct to return to 1.0777 for a test from below and then resume trading inside the downtrend with the target at 1.0600. From the technical point of view, this scenario is confirmed by MACD Oscillator: its signal line is moving below 0. Considering that the market may yet continue downtrend, the line also expected to continue moving downwards.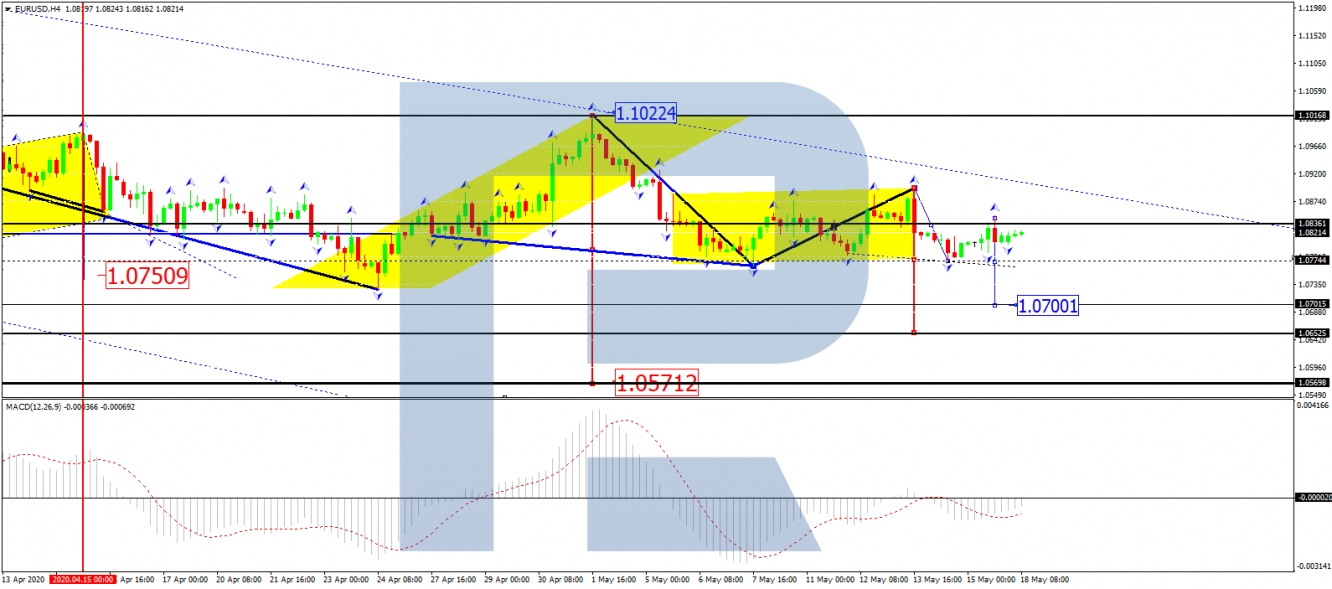 As we can see in the H1 chart, the pair has completed the descending impulse at 1.0803 along with the correction towards 1.0827. Possibly, today the price may fall to return to 1.0803 and break it to the downside. After that, the instrument may form a new descending structure with the target at 1.0777. From the technical point of view, this scenario is confirmed by Stochastic Oscillator: its signal line is moving to break 80 and may continue falling to reach 50. Later, the line may break 50 as well, thus boosting the price chart decline.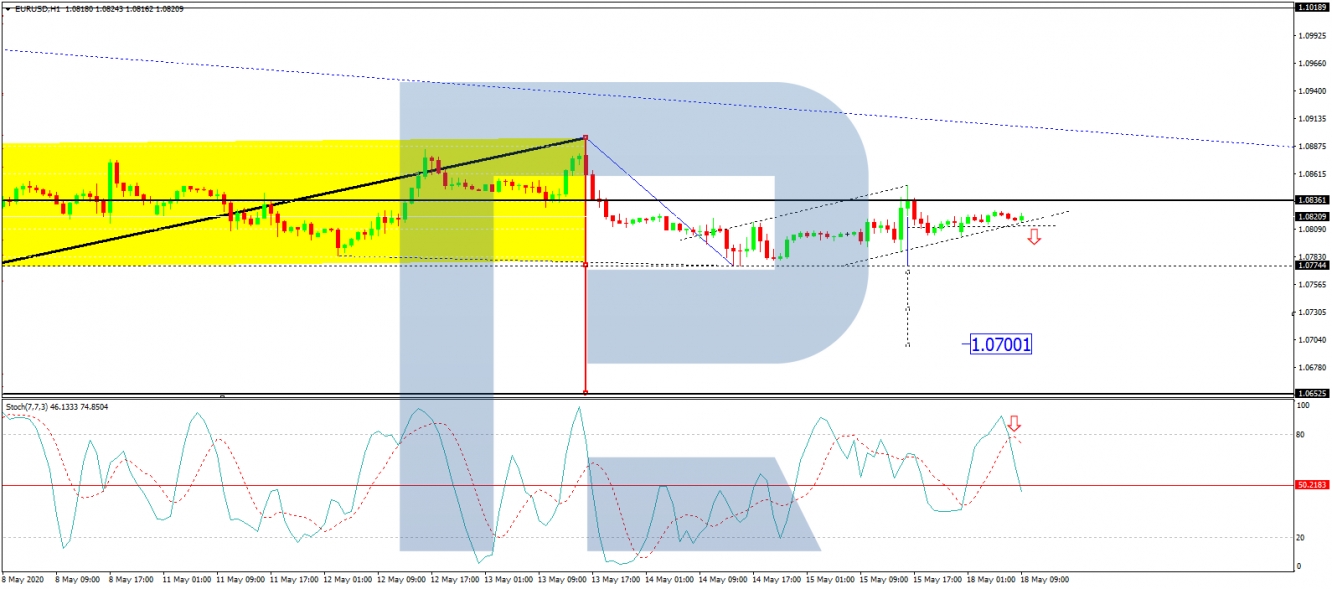 Disclaimer
Any predictions contained herein are based on the authors' particular opinion. This analysis shall not be treated as trading advice. RoboForex shall not be held liable for the results of the trades arising from relying upon trading recommendations and reviews contained herein.