By Dmitriy Gurkovskiy, Chief Analyst at RoboForex

On Monday, June 22nd, Gold is quite positive, and trading at $1,757. At some moment, the precious metal even reached $1,776 but it seems that investors decided this scenario to be too optimistic.

The key trigger of this price hike remains the same – market players' concerns about the second wave of the coronavirus pandemic all over the world. So far, the number of new cases doesn't make anyone happy. The most pessimistic forecasts say that the second wave might happen as early as in the heart of summer.

At the same time, physical demand for Gold is not high. To make it happen, enterprises and production facilities must recover completely and get back to the full-time schedule. However, it's not real yet: the global economy is not ready yet for big production and low consumer demand is one of the reasons for that.

Golds is very good at being a "safe haven" asset – this is exactly its role right now.

Stay tuned to the RoboForex Blog for exclusive financial forecasts, professional expert analysis, how-to articles and more.

As we can see in the H4 chart, XAU/USD has broken 1744.44 to the upside and may continue the uptrend with the predicted target at 1800.00. Today, the pair may reach the short-term target at 1782.80 and then start a new correction to return to 1744.44. Later, the market may form one more ascending structure towards the above-mentioned predicted target. From the technical point of view, this scenario is confirmed by MACD Oscillator: its signal line is steadily moving upwards below 0 within the histogram area, thus indicating further uptrend on the price chart.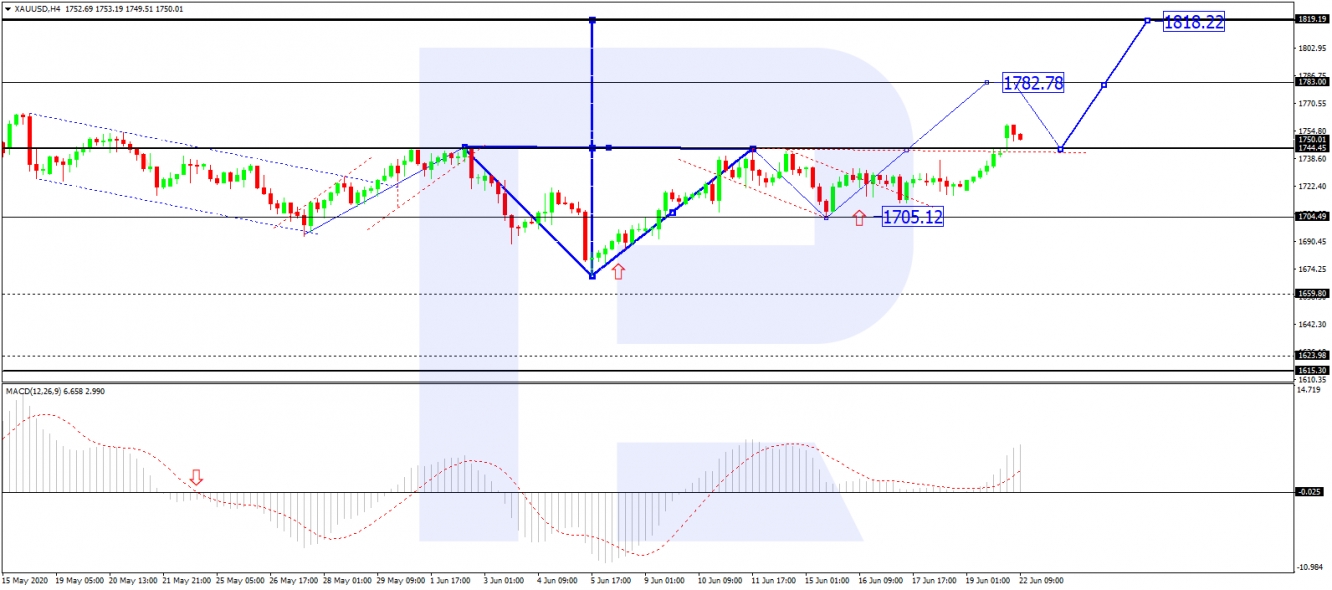 In the H1 chart, XAU/USD is falling towards 1741.80. After reaching this level, the pair may grow to break 1755.50 and then continue moving inside the uptrend with the short-term target of the third ascending wave at 1770.00. From the technical point of view, this scenario is confirmed by Stochastic Oscillator: its signal line is falling directly towards 20, thus confirming the correction on the price chart.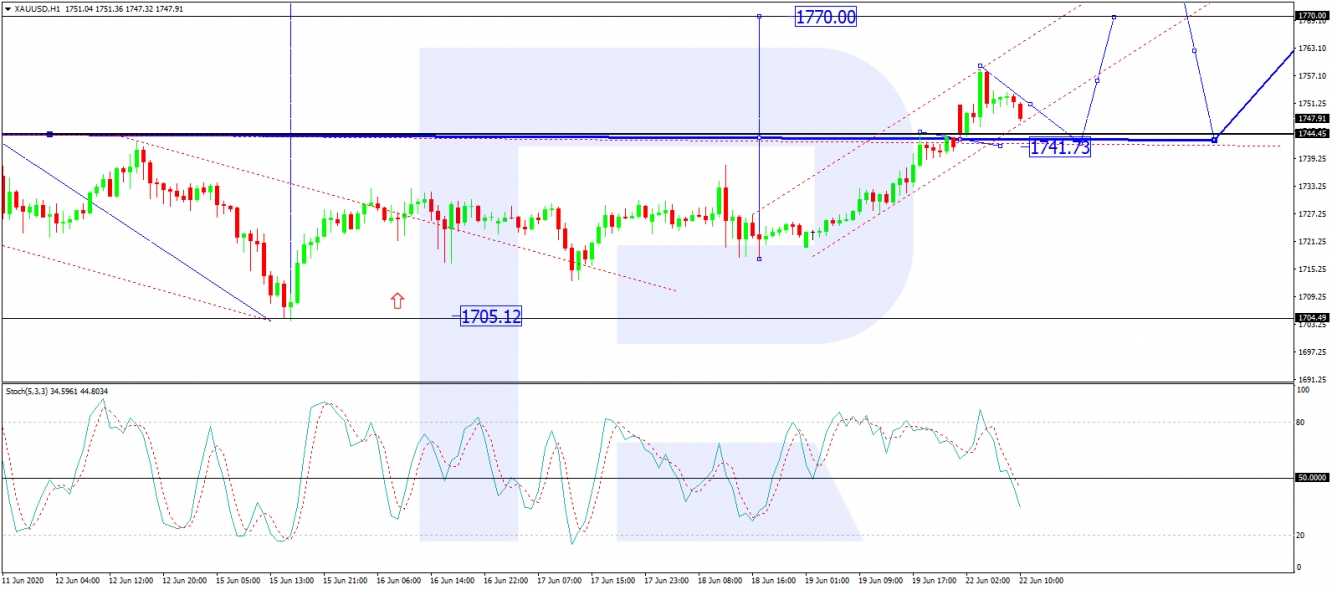 Disclaimer
Any predictions contained herein are based on the author's particular opinion. This analysis shall not be treated as trading advice. RoboForex shall not be held liable for the results of the trades arising from relying upon trading recommendations and reviews contained herein.