By Dmitriy Gurkovskiy, Chief Analyst at RoboForex

On Monday 28th, 2019, the major currency pair stopped falling and right now is trading at 1.1088.

This week's key highlight will be the US Federal Reserve Meeting. Investors are very eager to find out whether the regulator is going to make a pause in cutting the rate and loosening its monetary policy or not.

The current consensus forecast implies that during this meeting the regulators cut the rate one more time down to 1.50-1.75%. After that, the Fed is expected to announce that it is going to take a break. Will the regulator continue its soft monetary policy in the future? So far, it's not clear. Probably, a lot will depend on how the White House assesses the prospects of US-China trade wars and how it positions itself in them.

US President Donald Trump already became more active on this front. Last week, he said that the regulator had to be more active and support the country's economy by cutting its rates. Trump's stance is very well known, the question is how strong it is right now.

The USD may fall a little bit at the time of the rate decision, but this news won't have a major impact on the American currency – the decision is highly anticipated.

In the H4 chart, EUR/USD is trading inside the third descending structure with the predicted target at 1.1050; right now, it is forming a downside continuation pattern and has already broken 1.1105. Today, the pair may test this level from below and then resume falling towards the above-mentioned target. Later, the market may start a new correction to reach 1.1104 and then resume trading inside the downtrend towards 1.1030, which is the closest target of the first descending wave. From the technical point of view, this scenario is confirmed by MACD Oscillator: its signal line has broken 0 and right now continues moving below it, thus indicating a further decline.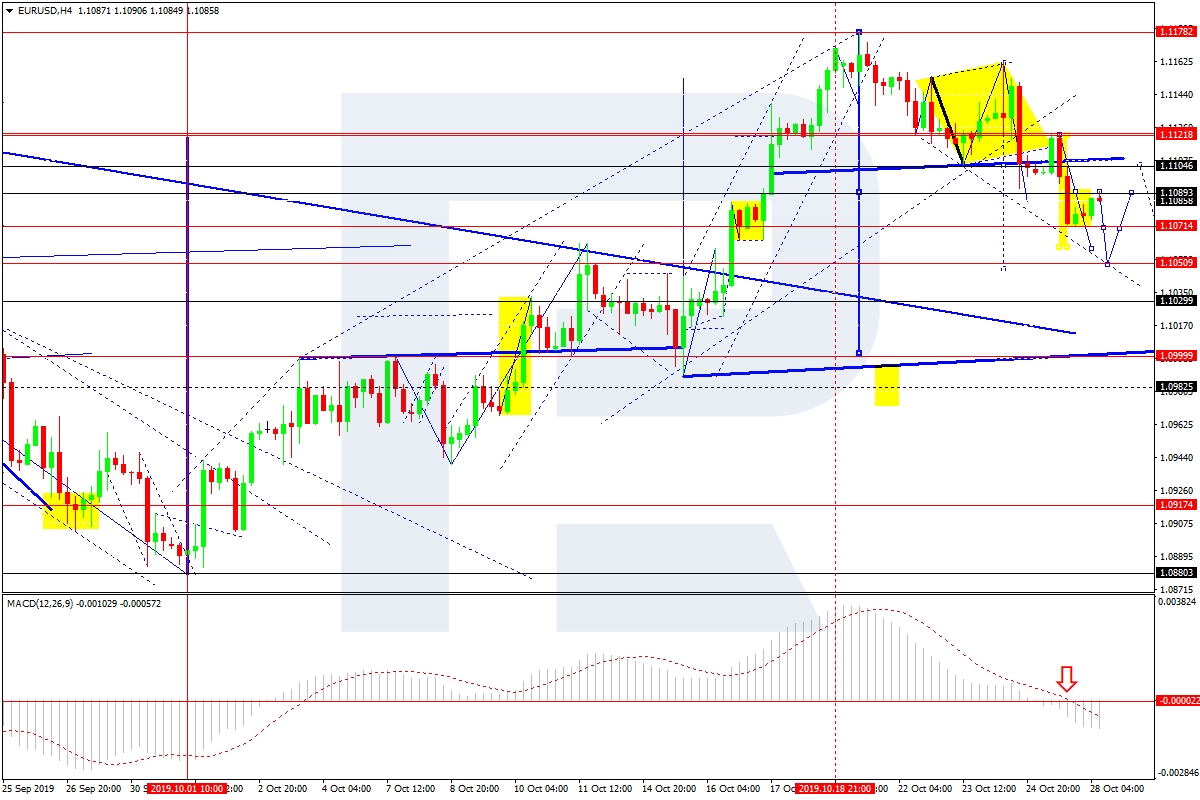 As we can see in the H1 chart, EUR/USD has reached another downside target at 1.1070; this structure may be considered as the first half of the third descending wave. Possibly, today the pair may fall towards 1.1060 and then form one more ascending structure to reach 1.1090. Practically, the price is expected to form a downside continuation pattern. Later, the instrument may resume trading downwards with the target at 1.1050. From the technical point of view, this scenario is confirmed by Stochastic Oscillator: its signal line is moving inside the "overbought area" and may start a new decline to break 50. After that, the downtrend may quicken.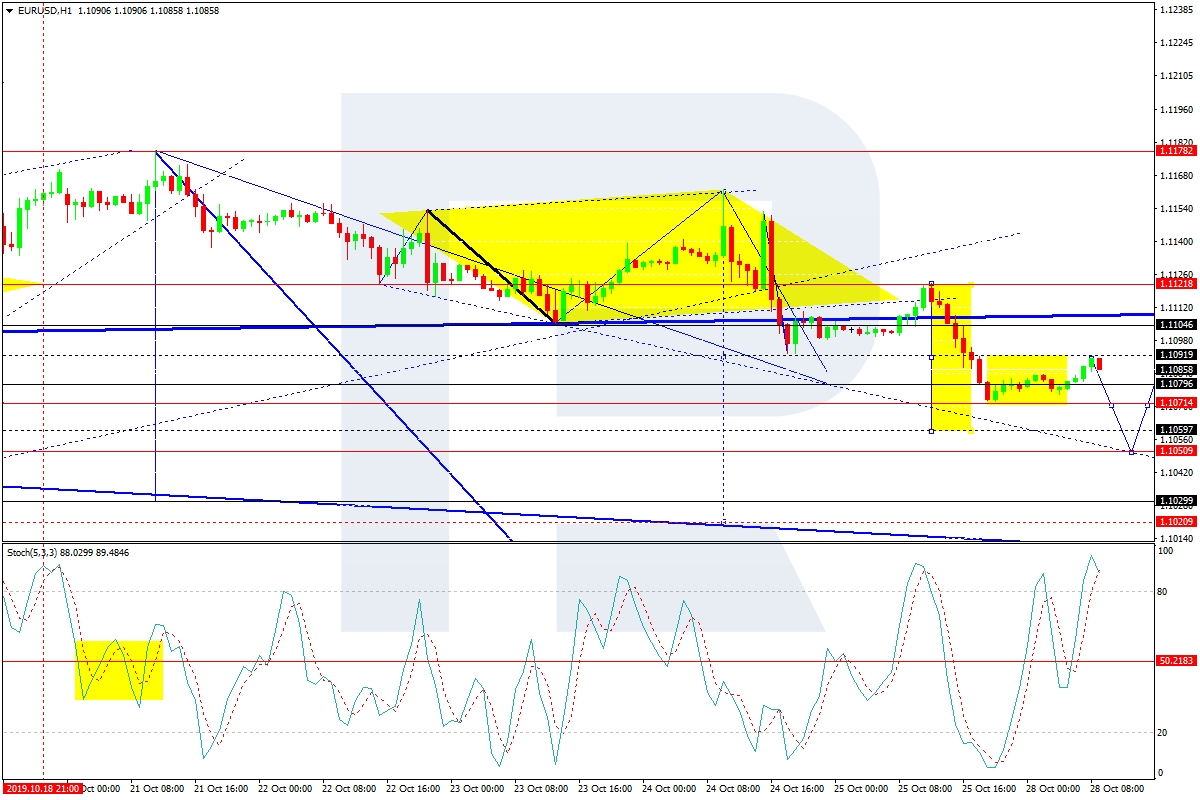 Disclaimer
Any predictions contained herein are based on the authors' particular opinion. This analysis shall not be treated as trading advice. RoboForex shall not be held liable for the results of the trades arising from relying upon trading recommendations and reviews contained herein.