Author: Dmitriy Gurkovskiy, Chief Analyst at RoboForex

On Monday, January 18th, the major currency pair continues falling – it has already reached its six-week lows. At the moment, the asset is moving at 1.2070 being rather weak.

The statistics from the USA published last Friday turned out to be rather unimpressive. The Retail Sales showed -0.7% m/m although it was expected to be zero. The month before, the indicator lost 1.4% m/m and it's a sign that consumers are pretty careful about their expenses due to economic turbulence in the country and can't provide its economy with enough support. At the same time, the Industrial Production in the USA added 1.6% m/m in December, which is much better than expected.

The "greenback" is still getting support from the US bond profitability, expectations of successful vaccination in the USA, and hopes for the results of a new stimulus package worth $1.9 trillion.

In the H4 chart, after rebounding from 1.2222 and reaching the predicted correctional target at 1.2066, EUR/USD is expected to form another consolidation range near the lows and may later expand this range down to 1.2050. After that, the instrument may break the descending channel and start a new growth with the first target at 1.2230. Later, the market may correct towards 1.2145 and then form one more ascending wave with the target at 1.2450. From the technical point of view, this scenario is confirmed by MACD Oscillator: its signal line is moving below 0 and may leave the histogram area, thus implying that the descending wave is over and the line is about to start moving upwards to reach 0.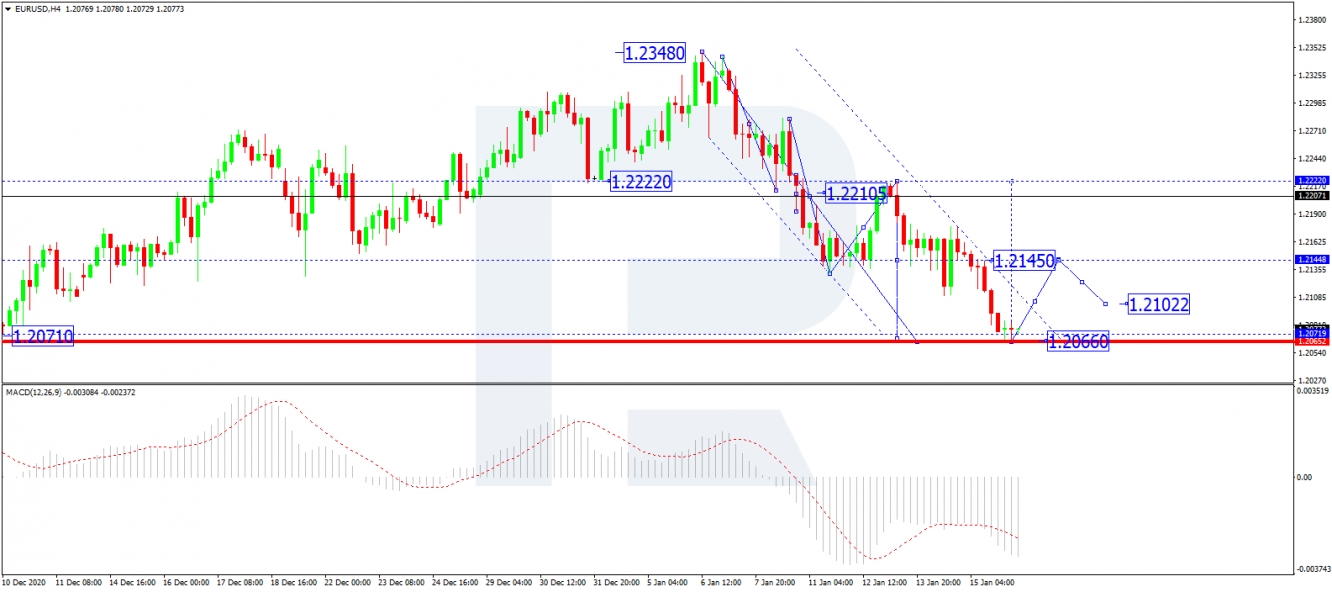 As we can see in the H1 chart, after finishing the fifth structure of the descending wave, EUR/USD is expected to consolidate above 1.2066. If later the price breaks this range to the upside, the market may grow to break 1.2105 and then continue trading upwards with the first target at 1.2145; if to the downside – expand it down to 1.2050 and then start a new growth to reach the above-mentioned target. From the technical point of view, this scenario is confirmed by Stochastic Oscillator: its signal line is steadily growing towards 50 and may break it. In this case, the line may continue moving to reach 80.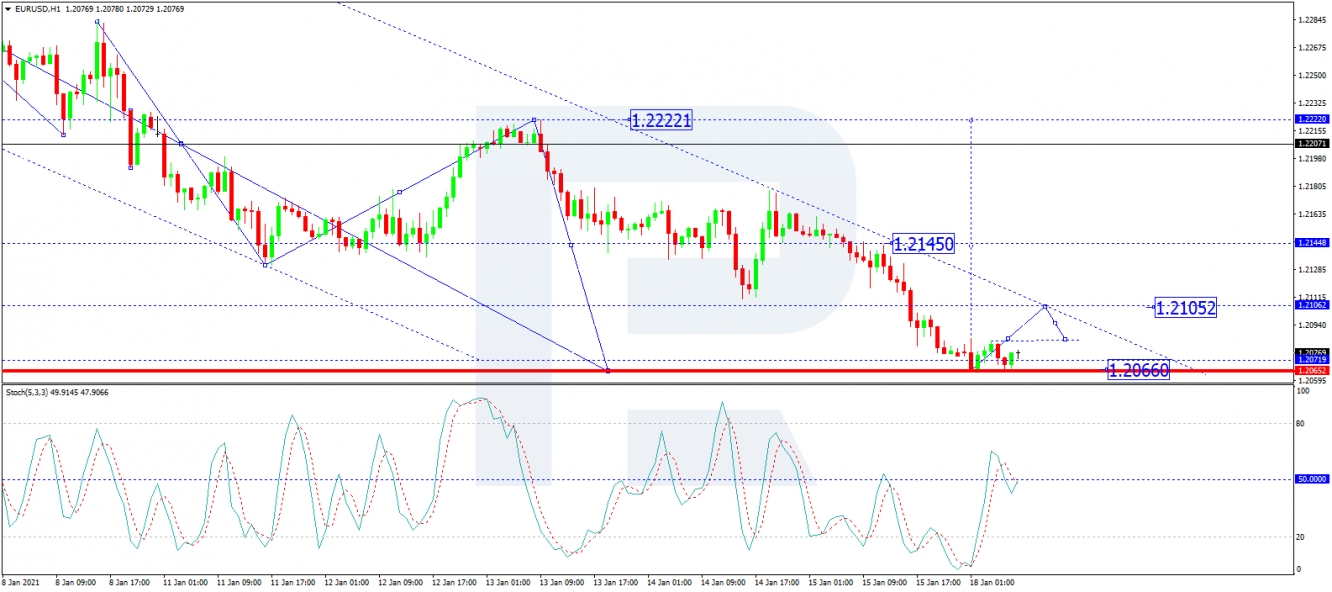 Disclaimer
Any forecasts contained herein are based on the author's particular opinion. This analysis may not be treated as trading advice. RoboForex bears no responsibility for trading results based on trading recommendations and reviews contained herein.