By Dmitriy Gurkovskiy, Chief Analyst at RoboForex

Last week, as well as several previous months, all attention in GBPUSD was focused on the Brexit talks. Emotions ran high, thus making the Pound fall significantly at the end of the week.

On Thursday, the British Prime Minister Theresa May offered her colleagues from the Parliament a deal: she would resign if they approved the Brexit agreement and no longer prevented it from being signed. This move failed – the British policymakers once again confirmed that they do not alter their decisions. Evening Standard wrote last week that "Theresa May's Brexit deal was dead" because the third consecutive vote on the Brexit agreement with the European Union failed.

As a result, the vote that took place on Friday was no success for May: 344 members of the Parliament said "no" to the Brexit agreement.

What's next? The European parliament is going to have a special summit on April 10th to decide what to do with these difficult and complicated Brits, who first decided to leave the Union, but later couldn't settle their choice among themselves.

The most probable scenario for the nearest future is the United Kingdom's exiting the European Union without any agreements at all. This is the most "hardcore" scenario, which two of the country's Prime Ministers attempted to avoid, but was made inevitable by the British Parliament. The Brexit date might be April 12th. The European Union will do the Brits no more favors – there must be serious reasons for delaying the Brexit and the British lords' disagreement with the reality is not one of them.

In the H4 chart, GBPUSD is trying to break its rising tendency and start a new one to the downside. The pair is attempting to fix below the support line of the previous channel. The short-term growth may be heading towards the key resistance level at 1.3200. This movement may be considered as a correction tor testing investors' sentiment. The instrument has already formed the descending channel, which means that after testing 1.3200 it is expected to resume falling towards the support at 1.2850.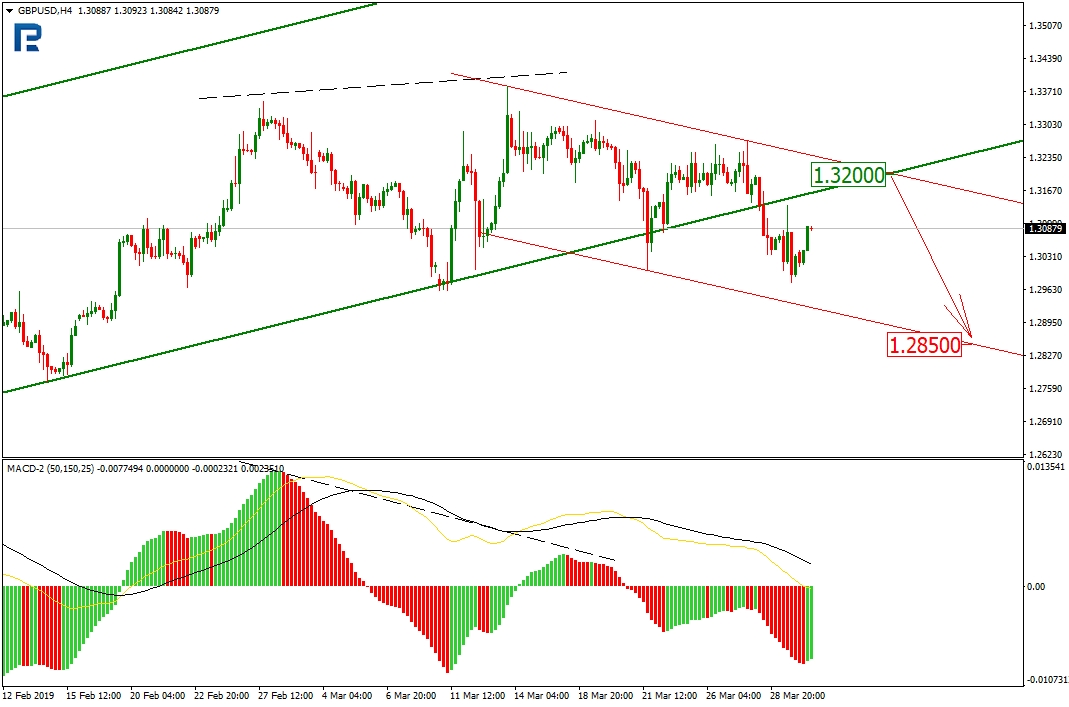 Disclaimer
Any predictions contained herein are based on the authors' particular opinion. This analysis shall not be treated as trading advice. RoboForex shall not be held liable for the results of the trades arising from relying upon trading recommendations and reviews contained herein.