New payment system China UnionPay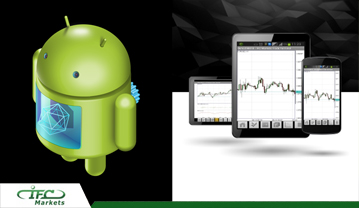 Dear clients,
New version of NetTradeX 1.8.0 trading terminal for Android has become available.
Principal changes:
added support of coloured chart schemes (currently only 5 coloured schemes are available);
to existing languages (English, Spanish, Russian, Japanese) the new languages have been added: Chinese, Chinese traditional, Vietnamese, Turkish, Portugese, French;
added option to choose account currency while opening a new demo-account;
added support of screens with higher resolution.
Update trading terminal up to new NetTradex 1.8.0 version via Google Play.
Tuesday, 01 Nov, 2016 / 11:10
Source : http://www.ifcmarkets.com/en/company-news/nettradex-new-version-8-1-0?_ga=1.196362799.2005886401.1465823722

Australia Inflation: Did RBA "Tighten" Too Soon?
At their last meeting, the RBA declined to extend the yield curve control [...]

EURUSD Testing Significant Support
By Dmitriy Gurkovskiy, Chief Analyst at RoboForex This week's key [...]

US equities shine ahead of Fed but caution prevails elsewhere
Wall Street rallies on strong earnings even as US Covid [...]