Fortex 6 Review

Founded in 1997
Company description:
Fortex 6 brings the power and market depth of the Fortex platform directly to individual traders.
Fortex was the first cloud platform to provide neutral, direct access to interbank liquidity for foreign currencies and commodities. Now Fortex 6 puts that power in your hands. Get high-frequency, low-latency trading capabilities with sub-millisecond round-trip trade times through the Fortex platform.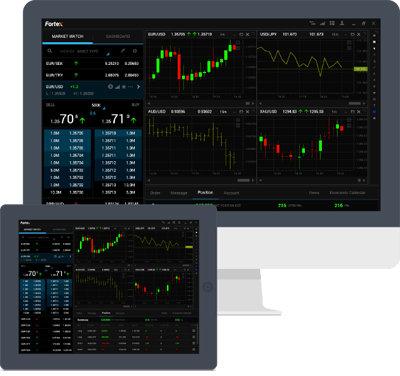 Elegant Interface
We designed Fortex 6 with the mobile and browser user experience in mind to deliver the industry's most elegant interface. Clean, intuitive, and simple to use, Fortex 6 ensures a consistent user experience everywhere in the application. Fortex 6 is available in multiple languages.

Any Platform, Any Device
Initially available for the desktop, Fortex 6 runs on Windows, Linux, and MacOS operating systems. Fortex 6 Web is an HTML5 browser that delivers a completely interactive experience on any device without having to download or install separate software. It also is compatible with MetaTrader4 as a browser companion. Fortex 6 Mobile will support IOS and Android devices.

Cloud Delivery
Because Fortex 6 is delivered from the cloud, you can access it anywhere. Fast, easy deployment provides rapid return on investment. There is no infrastructure to purchase, support, or maintain. An unlike other software applications, there are no continuous upgrades, licensing fees, maintenance, or support fees. You can also private-label Fortex 6 to enhance your own offerings and marketing presence.
Contact us directly
Contact us directly for further inquiries about our products and services.